Overwatch player Dafran banned due to sportsmanship rules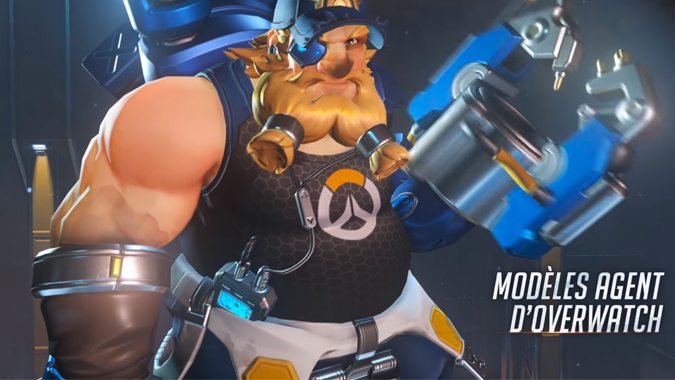 If you have any ambitions towards being a professional Overwatch player, it's probably best not to stream yourself breaking the rules. Unfortunately, that's exactly what pro player Daniel Francesca (aka Dafran) has been doing. From deliberately throwing games to streaming explicit dating simulators to encouraging his viewers to participate in similar behavior, Francesca ran the gamut of rule-breaking, which is not a very smart move — not even if you think it's really funny. Amazingly, Blizzard doesn't care how funny you think breaking their rules is: they will ban you for doing so.
Francesca, a member of esports organization Selfless, is one of the best known Overwatch players in the world — but he also likes to troll. In addition to the above, he's been known to watch nature documentaries while throwing games in the past, and he continued to exhibit such behavior right up until his ban. He even tweeted that he knew there would be consequences, but he only cared so far as they affected his team, not himself — although, after the ban, he tweeted that he deserved it.
https://twitter.com/DafranOW/status/872962974352388100
Which, really, is kind of indisputable — he went out of his way to not only break the rules and exhort others to do so, he also streamed himself doing so. Blizzard acted more quickly than other games have in the past, but the ban isn't as long as some would have expected — Dafran will be able to return in the fall, and Selfless seems to be sticking by its player.
I don't really see how this could have gone differently. Even Dafran admitted he was in the wrong, and other pro gamers noted his behavior and commented on it, which meant that if Blizzard didn't act they could have ended up with other players thinking there would be no consequences if they emulated him. The speed of the response compared to games like League of Legends is interesting, but hardly surprising with Blizzard trying to build an esports brand here. Behavior like Dafran's is simply bad for Blizzard's reputation.
Also, I imagine it's really annoying to play with someone who spends his time creating pop art with Torbjorn's turrets instead of actually helping you win the game — even if he legitimately is one of the best players in the world. It's not like that does you any good when he's watching explicit games and deliberately dying back at the start point.