Malthael arrives in the Nexus with a new patch, event, and more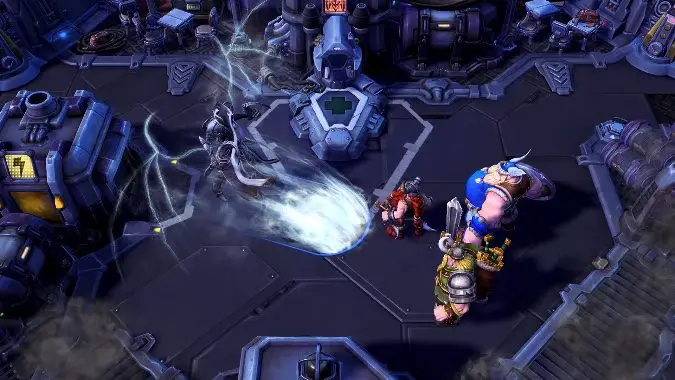 It's a big week in Heroes of the Storm as we await the arrival of Malthael – as well as a new event, a Thrall rework, and a brand new Ranked Season. (Plus don't forget we have some hot new summer skins coming soon.) Starting tomorrow, you'll not only be able to play Malthael, you'll be able to participate in the Malthael's Bargain event to nab Leoric's Phantom Charger in Heroes and Ghost Kerrigan Wings in Diablo 3. All you have to do is play 15 games with a friend while using a Diablo Hero, so this one shouldn't be too much of a challenge — though you should expect to see lots of newbies in the Nexus this week.
In the meanwhile, read up on the latest patch notes and check out this week's rotations below.
Hero rotation
Raynor
Muradin
Sonya
Nazeebo
Uther
Jaina
Zarya
Cassia
Diablo
Varian
Tyrande (Slot unlocked at Player Level 5)
Sgt. Hammer (Slot unlocked at Player Level 10)
Alarak (Slot unlocked at Player Level 15)
Nova (Slot unlocked at Player Level 20)
Hero sales
Kael'thas: 312 Gems
The Lost Vikings: 375 Gems
Featured sales
Magenta Elite Agent Nova skin
Prototype Love Doctor Morales skin
Dreambreaker Thrall skin
Teal Saddled Battle Beast mount
Judgment Charger mount
Weekly brawl
That's all for today, Nexus-goers! (And isn't that enough?) We'll be seeing you in game.