WoW secret-finding Discord uncovers secret behind the Sun Darter Hatchling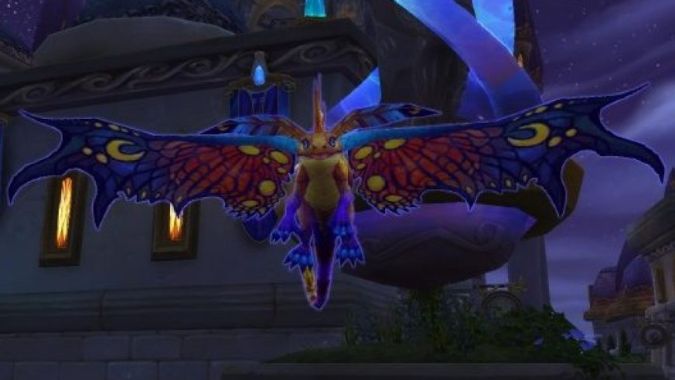 Patch 7.2.5 has only been out for a few days, but that hasn't stopped the secret-hunting community from spinning on all cylinders in search of its secrets. The latest challenge: discovering how to get the Sun Darter Hatchling pet, a beautiful-looking faerie dragon pet that's sure to drive auction-house prices skyrocketing be a must-have for pet collectors.
The secret behind the mysterious faerie dragon begins off the northern coast of Winterspring — because why not? — in a place called the Cave of Consumption. As its name implies, this cave will require a multitude of consumables if you hope to make it to the end. See, there are obstacles throughout the cave that you cannot pass without specific buffs. The obstacles themselves are outline in more detail here (courtesy of the secret-finding Discord), but before you head out, these are the consumables you'll want to have on you:
The pet itself can be caged, which means you'll probably be able to find it on the auction house soon enough — though it's sure to be expensive. And although not all of the above items require crafting from alchemy, the availability of those that do is likely to be a limiting factor. In other words, if you're impatient and can't find the consumables on the auction house, it might be worth it to buy the pet (though that is, admittedly, less fun).
I'll be honest, I have no idea how the secret-finding Discord manages to solve these puzzles so quickly, but it just goes to show you how powerful a collective mind can be when it comes to these sorts of things. Hopefully, this wasn't a bug like the fishing master that was hotfixed out last night — though it doesn't seem likely, given the complexity of the challenge. Huge props to everyone involved, and good luck on solving whatever Jeremy Feasel decides to hide from us next. Until then, I eagerly await the release of a Sun Darter plushie.
(Header image credit: secret-finding Discord)