Overwatch as a turn-based RPG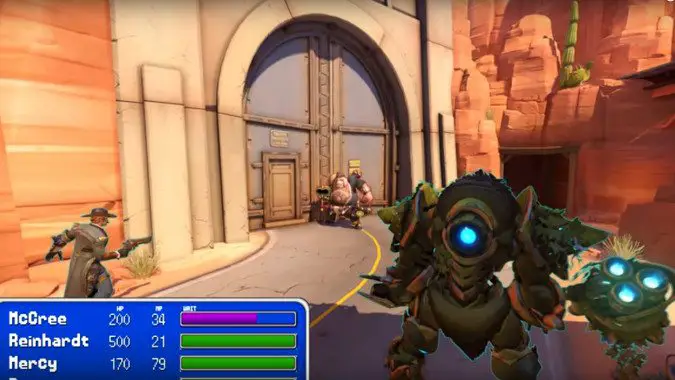 If you love old JRPG's like Final Fantasy VII or Xenogears — which was my personal favorite game for three years — then you'll enjoy this video. The Salt Factory has created a video that absolutely recreates the feel of that kind of combat with an accuracy level that's almost painful in its verisimilitude.
From the flavor text on all the attacks, to the inventory screen, to the way the combat plays out… from the back-and-forth, to the way they interpret Overwatch moves as JRPG turn-based finishers — it's all there. Man, even the in-game menus are spot on.
If you spent a lot of time playing any of the JRPG genre back in the day, this video is worth watching. Plus, if you stuck around after the end, The Salt Factory even goes over how they made the video — it's definitely six minutes well spent. This is a love letter to both Overwatch and those old games, and I'm giggling just watching it.