What does a new expansion have to include?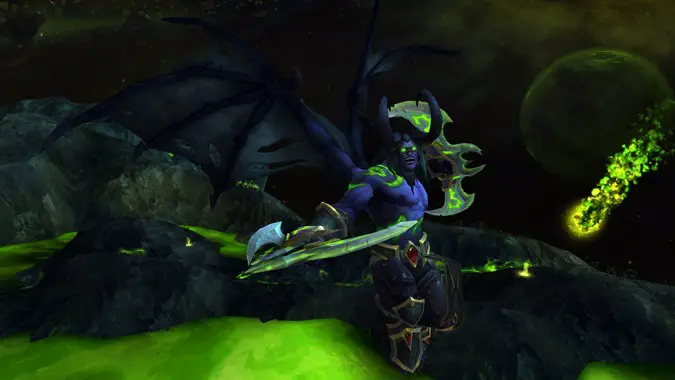 The Gamescom speculation continues. Some folks are even speculating that the next World of Warcraft expansion will be announced there, much as Legion was two years ago. I have no idea if that will be true, but if it is, I think we're all wildly curious as to what it will contain. Will it be set on Argus? Will it be Old God focused? Will it be something else entirely?
And what will the features be? After Legion, with its Demon Hunter class, Artifact weapons, World Questing system, scaling 100 to 110 zones… what's next for the next thing? Will there be new races, and if so, what would they be? Will we get a Warlords/Burning Crusade style new world or a Northrend/Pandaria/Broken Isles new continent on  our already established Azeroth?
Will we be replacing our artifacts as soon as we start the new expansion, or will there be some whole new kind of system to replace all the points we sunk into them? Are we finally going to get player housing? (The answer is no, we're not. I feel very confident on this.) What do you think is make or break for your interest in a new expansion? What does it have to contain for you to jump on board?