Overwatch as an adventure game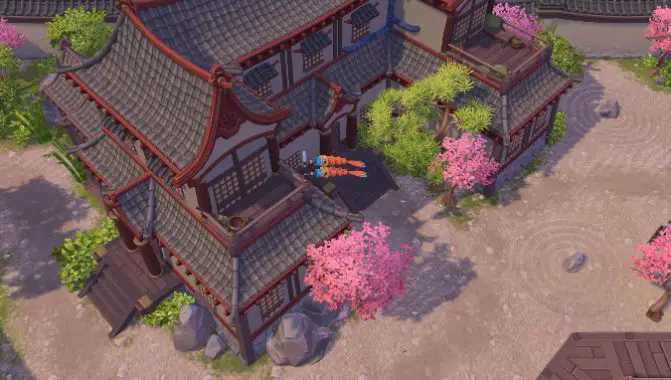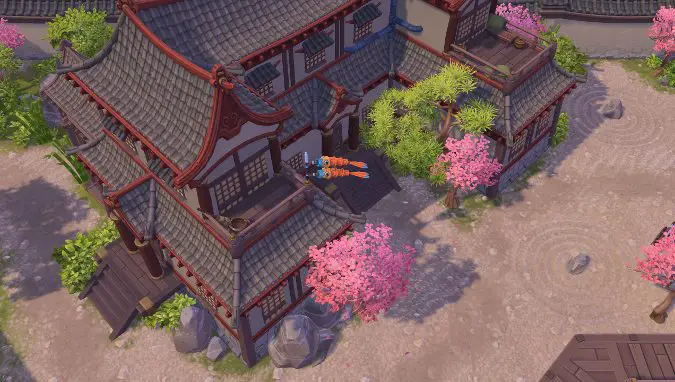 Back when we posted about this Overwatch turn-based RPG I wondered what else the community would get up to next. It turns out they got up to just about everything. For starters, PeekyChew over on DeviantArt gave us this amazing look at Hanamura in pixel art format, which Terminusz immediately made into a Pokemon-style animation. I'm trying to imagine how this mashup of franchises would even work — but whatever it was I imagine D.Va would be amazing at it and the rest of the Overwatch heroes would be left in her dust fairly quickly.
If you're interested in seeing PeekyChew's process, she posted a lot of work in progress versions of Hanamura on her Twitter feed. Being that I'm a very old school gamer, this immediately got me to thinking about the possibilities of Overwatch as a pen and paper RPG setting. And lo and behold, the folks on Reddit are already ahead of me, as one might expect. I'd definitely recommend both of those systems as well as the Cypher system, but to be honest, I'd like to sit down and homebrew out my own setting for Overwatch, maybe using Paizo's upcoming Starfinder game. Wonder if anyone would be interested?
Anyway, yes. Everyone wants to play Overwatch all the time, even in other games. I'm sure someone is working on Overwatch vs. Plants vs. Zombies as we speak.