Stukov takes on the Nexus with this week's hero rotation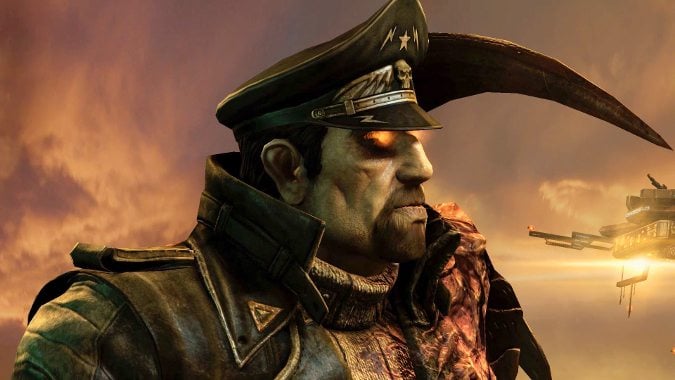 Tuesday means it's time for a fresh set of free heroes and sales in Heroes of the Storm — and today we're getting a new hero and patch to boot. Stukov will be infecting the Nexus this week, bringing his own particular viral charm to the game. If you haven't been keeping up with the PTR, here's what this newbie has to offer:
Trait: Bio-Kill Switch (D)

Activate to detonate all of Stukov's Viruses. Each Healing Pathogen heals its target, and each Weighted Pustule does damage and Slows its target by 70% for 2 seconds. Can be cast while Channeling Lurking Arm.
Healing Pathogen (Q)

Infest an allied Hero with a Healing Pathogen that heals the target for 240 Health over 4.5 seconds. Healing Pathogens can spread to a nearby allied Hero every 0.75 seconds, and a single Healing Pathogen can spread to each allied Hero 1 time.

Weighted Pustule (W)

Hurl a pustule that impacts all enemy Heroes in its path, dealing damage and Slowing by 5%, increasing to 50% over 3 seconds. Deals additional damage upon expiring or being removed.

Lurking Arm (E)

Channel at a target location, creating an area that Silences enemies inside and deals 144 damage per second to them. Deals 50% reduced damage to non-Heroes.Does not cost Mana while Channeling, and lasts until canceled or interrupted.
Heroic: Flailing Swipe (R)

Swipe 3 times in front of Stukov over 1.75 seconds, dealing damage to enemies hit and knocking them away. Each swipe is larger than the previous.

Heroic: Massive Shove (R)

Extend Stukov's arm. If it hits an enemy Hero, they are rapidly shoved until they collide with terrain, taking damage. Stukov gains 50 Armor while shoving an enemy.
If you want to get started with Stukov on day one, Icy Veins and Ten Ton Hammer both have guides to his talents. And with plenty of Stukovs likely to be in the Nexus this week, beware of playing Hammer: on the PTR, Stukov's Lurking Arm could get Hammer stuck in siege mode while out of range of Stukov. As you can imagine, this doesn't work out well for Hammer, though hopefully it will be fixed before Stukov goes live.
Update: Stukov is officially live. Here are the patch notes, which include Stokov as well as a major rework to Xul.
But if you aren't interested in Stukov, the Sun's Out, Guns Out event is running through the 24th. And, as always there's a new rotation, sales, and brawl.  Check it all out below.
Hero rotation
Malfurion
Valla
Gazlowe
Johanna
Thrall
Dehaka
Ragnaros
Sylvanas
Gul'dan
Rehgar
Sgt. Hammer (Slot unlocked at Player Level 5)
Falstad (Slot unlocked at Player Level 10)
Samuro (Slot unlocked at Player Level 15)
Rexxar (Slot unlocked at Player Level 20)
Hero sales
Arthas: 312 Gems
Cho'gall: 375 Gems
Featured sales
Festering Butcherlisk skin
Voidclaw Rehgar skin
Chaos AzGul'dan skin
Angelic Corruptor Cho'gall skin
Flame Warmaster Chen skin
Glam Metal E.T.C. skin
Tyrael's Charger mount
Glorious 2017 Championship Banner mount
Weekly brawl