WoW Patch 7.3 PTR update rolls out new Argus content and more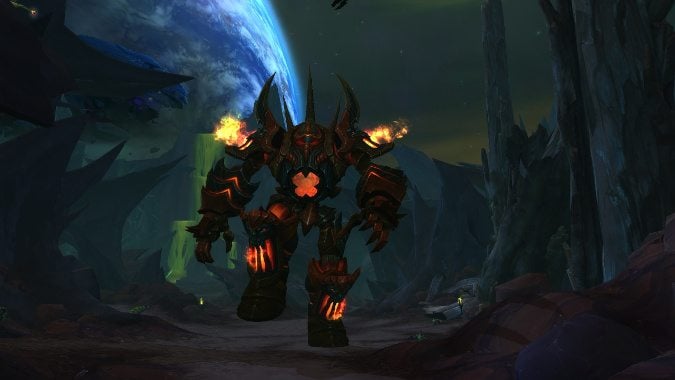 The patch 7.3 PTR has received a big patch today. While Wowhead is digging into the specifics, Blizzard has given us a brief overview of what to expect with this update starting with the second big Argus area called Mac'aree and the associated new story chapters and World Quest that go with it.
Invasion Points are also rolling out across Argus which take you to other worlds that Legion is trying to conquer. And 7.3's Troops and Missions are being tested including new ways to use any extra Order Resources you may have stockpiled since you won't need them in the new patch for Artifact Research Work Orders.
The devs are also trying out the new feral druid changes we talked about earlier today, making the spec a little easier to play and giving more flexibility to alternate builds.
Datamining sites are starting to dig into the unannounced additions like Tier 21 gear set tweaks and such so be on the look out for more info soon.
This week's PTR update has a few new additions. First and foremost, the second Argus area – Mac'aree – is now available, including some new chapters of the 7.3 story as well as some new World Quests. Note that, in order to reach Mac'aree, you'll need to have completed the previous story chapters. Please let us know what you think!
This update also opens up Invasion Points for testing. Once you've unlocked them by completing a short quest chain (which begins on the Vindicaar), you'll start to see Invasion Points appearing on the Argus map. These are portals to other worlds that the Legion has begun invading, and as part of our efforts to shut down the Legion once and for all, you'll be able to enter the portal and stop their invasion.
You should also be able to access 7.3's new Troops and Missions. We're making a few changes and improvements to the Mission system with these updates, including some new ways to catch up Champions that may be behind on item level, and several new missions (including a few that are designed to let you burn off any extra Order Hall Resources you might have stockpiled).
You'll also see some pretty substantial changes for Feral Druids in this build. We've been trying to avoid making too many class changes in the 7.x.0 patches (keeping them mostly confined to 7.x.5 updates) but wanted to make sure we got these updates in for 7.3. We're looking forward to hearing your feedback once you've had some hands-on time with the changes.
Note that the Seat of the Triumvirate dungeon is not accessible in today's update. It wasn't quite ready for PTR testing, so we're keeping it locked down for now. It'll be made available in a future PTR update (hopefully next week)!
Of course, as with all PTR updates, there are likely to be several other changes and updates as we continue iterating on 7.3 content. Thanks, and happy testing!