Overwatch League finally announces team cities and owners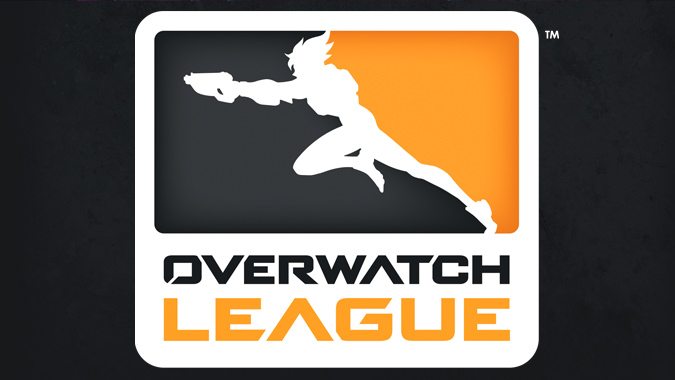 The first seven teams in Overwatch League have been announced, both on Twitter and in a video by league commissioner Nate Nanzer. Though many other outlets have done a piece on this, not many have looked deeper into each team owner's full resume to provide context. So let's take a look at who will be running these teams — and exactly where they've come from.
Noah Whinston, CEO of Immortals – Los Angeles
In any interview you watch, Noah Whinston comes off as extremely smart and savvy. He may look no older than fourteen but he's an old soul in esports, since Immortals has established teams in CS:GO, League of Legends, Smash — and Overwatch. Whinston built Immortals from the ground up himself, so he's a perfect fit to foster a team in a fledgling league. It remains to be seen how he'll handle the divide between his fairly successful existing squad and the league's planned scouting combine.
Ben Spoont, CEO Misfits gaming, Miami Heat – Miami/Orlando
Like Whinston, Spoont seems to be another savvy early investor, with decorated teams in several esports. Misfits is another established team, though currently based in Europe. The placements of their current roster have been rather mediocre, including a top eight finish in Europe for season zero of Contenders. Whether Spoont will cherrypick from among his current roster or just start fresh with the combine is a question we'll see the answer to shortly. The Misfits organization also has nerd street cred to spare with its other investors — they're the founders of the SyFy channel.
Andy Miller, Sacramento Kings co-owner, chairman of NRG esports – San Francisco
With plenty of cash — and big-name investors — to throw at any problem that may arise, the San Francisco team is likely off to a good start. Like the LA team, they'll also be fielding an established roster — or part of one. Though they hold the contract of noted streamer A_Seagull, due to cuts they only have half a team right now. A few of their former squad got together with cut members from Fnatic and Gale Force Esports to form Contenders season zero top four team FNRGFE. This is promising for their current level of talent. Miller himself has been in the esports business since he established NRG in 2015, after a lucrative stint reporting to Steve Jobs at Apple.
Kevin Chou, CEO and co-founder of Kabam – Seoul
Kabam is a company built from the ground up by creating solid mobile games. Chou and his partner Kent Wakeford are responsible for fostering the Overwatch esports scene in Korea. They gave a great interview to Venture Beat, and seem to be taking this very seriously. Though they're new to esports, they're veterans at building a brand. It'll be very interesting to see how a company experienced in microtransactions plays things.
Netease – Shanghai
Netease is a company which holds the distribution rights of many games and other tech stuff in China. One of those games happens to be Overwatch. As GosuGamers noted, this is some potentially murky water legally. Still, the ability to launch cross-platform promotion with virtually no overhead — because they already own the places where they'd want to advertise — may lead to big things for this tech giant.
Jeff Wilpon, Mets COO – New York City
Ever since his father bought the Mets in the 80's, someone in Jeff Wilpon's family has been criticized for being too involved in the daily operations of the team. Since the Wilpons took over, the Mets have only won the World Series once, though they've come close several times. They were heavily involved in Bernie Madoff's Ponzi scandal, even allowing Madoff to do the books for the Mets. They maintain their innocence, but are still paying restitution for their role in the scandal. They were one of the only entities to make it out of that debacle in the black, reportedly by 48 million dollars — just above double the franchise buy-in for Overwatch League.
Did I mention that Wilpon allegedly fired a woman for being pregnant out of wedlock? She and the Mets agreed to settle out of court.
Robert Kraft, Patriots CEO – Boston
If you don't follow sports his name is unremarkable. If you're into football his name is inescapable. He's the one who probably had a Super Bowl ring stolen by Vladimir Putin. The one who was contrite and apologetic when Spygate happened. The who dismissed sanctions as "jealousy" on the part of that league's commissioner after DeflateGate. In the late 90's Kraft did revive the failing Patriots, freeing the team from boatloads of debt and a terrible record. He accomplished it using just stubbornness, business acumen, and 22 million dollars, so he does have the experience to muscle a franchise out of the ashes. Since he owns Gillette Stadium, it seems the team out of Boston may not even need to hunt for a venue.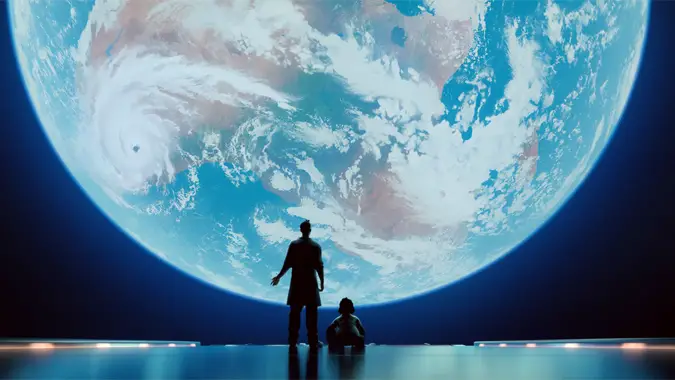 All told the inaugural investors in Overwatch League are mishmash of weirdness. On one side, you have Kraft and Wilpon. You can't find two guys who are more the epitome of old guard sports management unless you dig up George Steinbrenner. On the other side you have slick tech millionaires, branding experts already tied up in esports. There are legal and practical conflicts of interest coming from nearly all parties named as franchisees — and it's only day one.
Personally, even though I was hungry for any real Overwatch League news, I'm a mix of disappointed and angry right now. Blizzard's vision for the game development of Overwatch as a whole seems to be that of inclusion and shaking up the status quo of gaming. "Never accept the world as it appears to be. Dare to see it for what it could be."
Blizzard decided to engineer an esports league for Overwatch from the start rather than allow one to grow organically like they did all their other esports. Every decision made is one they are comfortable with promoting for their brand. While most people in modern business have dirty hands I had hoped the esports team would take the direction from the dev team to heart. This could be accomplished by maybe not handing a franchise and therefore making a brand ambassador of the guy who was so filthy he was in bed with Bernie freakin' Madoff.
That's probably naive. After all, Blizzard is a business. At the end of the day, the bottom line is the only thing that matters. By all reports there were very few parties willing to sit down and discuss a franchise at the astronomical prices they were rumored to command. I didn't truly expect the buy-in to be low enough that we could all own a team collectively like the Green Bay Packers, as cool as that would have been. However, I did expect it to be low enough — or be lowered enough when the writing was on the wall — that Blizzard could be choosy in who they allowed to hold franchises and represent their company.
On the bright side, with the announcement of this motley band of investors, Overwatch League is one step closer to becoming a reality. With so much cash invested by such strong personalities, there's zero way the league is going to languish now. Let the games begin.