The Queue: Shall we begin?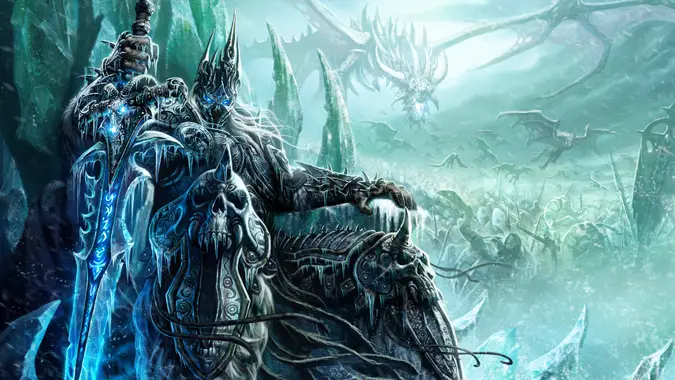 Between the mass murder and the ending line, last night's episode of Game of Thrones set up quite a bit to happen in the future, and was nicely satisfying.
But damn you HBO for showing Hodor in the opening promos… Hold the door, time for some Queue questions.
---
KALCHEUS ASKED:
Q4TQ: So last night, I finished the Balance of Power quest line on my monk in order to unlock the Spirit of Chi'ji Mistweaver appearance, the one appearance I wanted most of all coming into Legion. And I realized something: it made me genuinely happy to unlock it. Normally when I accomplish something in game, my emotions are usually Relief or Excitement; simple joy is rarely the result. I guess what I'm asking is: has any moment in WoW made you happy recently?
I love this question.
For me it was getting my Paladin mount and matching armor set, like I've been blabbing about for the past few weeks in The Queue. I have no idea why — I have plenty of other nice armor sets and mounts… but this one for some reason just made me happy for the rest of the day.
In a game that isn't WoW, it was when I got up to the point of finding out what happened to Minfilia in FFXIV. I kept myself fueled on coffee and pizza roles until 3am on Friday to get there, and my mouth just dropped. That game, while it has its strengths and weaknesses just as any other, can be an emotional rollercoaster at times. The way it resolved itself was spectacular though. Now I'm all "crystal power" and stuff.
My wife thinks I'm weird, but she just doesn't get it.
Seeing us kill Garrosh was pretty cool too… oh wait. Nevermind. #shade
---
DILENE ASKED:
Does Blizzard keep a stable of hyper-competent raiders on staff to test these things? He's right that someone obviously must have worked a strategy out or they wouldn't have released the encounter.
They have a QA team that tests these things all the time. I'm not sure how big it is right now, but in the past it's been pretty large — they run raids, dungeons, regular content, etc…
Greg Street, back when he was with Blizzard, told us one time that they also have a bunch of the game designers and other senior folks get together to raid and do the content. That kind of testing resulted in picking up a lot of bugs and confusing mechanics that normal (ish) players would see.
Blizzard has also hired some community members that have been big raiders and leaders in the PvP community. They've got their bases quite nicely covered with QA. Compare their releases to any other MMO, and it's really no contest — Blizzard's released product is much better than everyone else.
---
QALLAN MENTIONED:
As someone who listens regularly to the Girls Gone WoW podcast, I recommend checking out this next week's episode, which will feature Matt Rossi as guest.
The hosts are wonderful, fun-loving positive people with authentic, charming British swears (so be prepared if you are senstive to the occasional fourletterword).
Totally agreed! I love their show. And here's the episode, appropriately titled "Warriors with Rossi."
---
GINAC ASKED:
Any guesses as to when 7.3 is going to drop? LOTRO is dropping Mordor on July 31, with playable Noldor, and I'm getting psyched for that despite myself.
I'd be surprised if it dropped before September. Something tells me it's going to be a bit.
Just my sixth sense…
---
ELIZA ASKED:
I'm not sure exactly why, but my brain has a really hard time connecting the Legion to the Scourge. I wasn't much of a lore nerd until Mists, and remember being genuinely surprised to learn that the former actually created the latter. I shouldn't have been, considering that each expansion tries to connect to the next one, but the two groups feel completely different. (I obviously had very little knowledge of the Warcraft games at that point. :P )
There wasn't a question in there, so I'll include one: Have you been caught off guard by any lore connections you discovered?
For me it's the same as Jalamenos; just how much the Titans actually have to do with everything. There's not direct involvement much, they act more as direction setter and adjuster, but when you realize that, their involvement is felt pretty strongly across the entire storyline.
This all clicked for me when I read the first Chronicals book. Just was an "ohhhh… ohhhh? OHHH!" moment.