Doomfist coming to Overwatch on July 27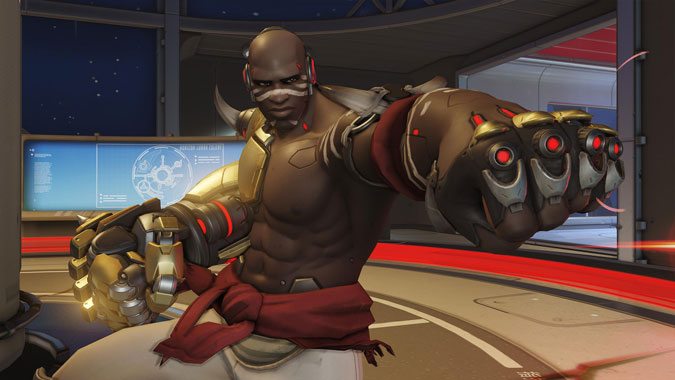 Doomfist, the latest and much-anticipated new hero in Overwatch, will be coming to PC, PlayStation 4, and Xbox One next Thursday, July 27.
Blizzard posted a behind-the-scenes look at Doomfist's creation. He was created on a whim to be a generic villain and placed in the original cinematic trailer for flavor. However, the community latched onto the mysterious character with so much interest and fervor that Overwatch ended up making him into a full-fledged character. They never expected that a mere fist could generate so much excitement. His character ended up being the perfect villain — though, of course, he's not a villain in his own mind and believes he's working toward humanity's evolution.
Every move is calculated and his abilities reflect that. On a basic level he punches people, which is fun in itself, but skilled players will be able to build combo moves depending on the situation. Doomfist's character and abilities draw inspiration from arcade and fighting game genres. His design radiates power and his abilities hearken back to those specific fighter moves of yore. He's went on the PTR shortly after his announcement and has received some balance adjustments since then.
Check out Doomfist's design and development process in Blizzard's Hero Preview below: