Garrosh Hellscream is coming to Heroes of the Storm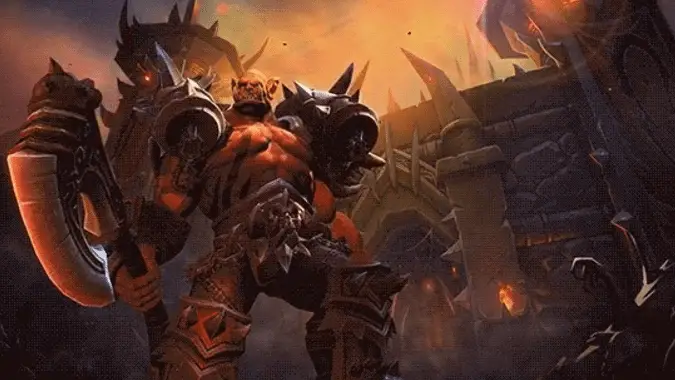 Yesterday, Blizzard teased us with a fittingly cryptic image that would somehow relate to Heroes of the Storm's next hero. Speculation was spread pretty wide, as a figure coming through the Dark Portal could mean any number of things. Would we be seeing Akama? Maiev? Ner'zhul? The list went on.
That list, however, was shortened significantly when the Heroes team made yet another teaser this morning, this time a picture of Orgrimmar and the accompanying words, "Drums of war can be heard in the distance. Someone is coming…" Despite not necessarily tying in with the first image, all eyes suddenly pointed toward Gamon, who would surely save us… right?
Lok'Tar Ogar, Heroes! Garrosh, Son of Hellscream, will soon devastate all those who stand against him in the Nexus! pic.twitter.com/LfnAVZc1wH

— Heroes of the Storm (@BlizzHeroes) July 20, 2017
Wrong. Turns out, the new hero is none other than the lovable sociopath, Garrosh Hellscream. Frankly, after the second teaser, it was hard not to see this coming — though responses are still a bit mixed. Many had hoped that, even if we were getting an Orc, the Orgrimmar teaser would be a misdirect for the reveal of Grommash Hellscream, the ex-Warchief's father. Not to mention, Garrosh isn't necessarily, uh, everyone's favorite after the last few WoW expansions.
All the same, Garrosh's reveal means we're not only getting another new hero soon, but also that we're one step closer to Kel'Thuzad, who is totally on the way (please). In all seriousness, a new hero is a new hero, and I'm excited to see Garrosh's playstyle — which I suspect will either be an Assassin or a Bruiser — even if I don't love the character from a lore perspective. All that remains to be seen is which beautiful Heroes map he'll desecrate forever — oh, and which abilities he'll be sporting.