Win a Diablo-themed prize pack through Blizzard's latest contest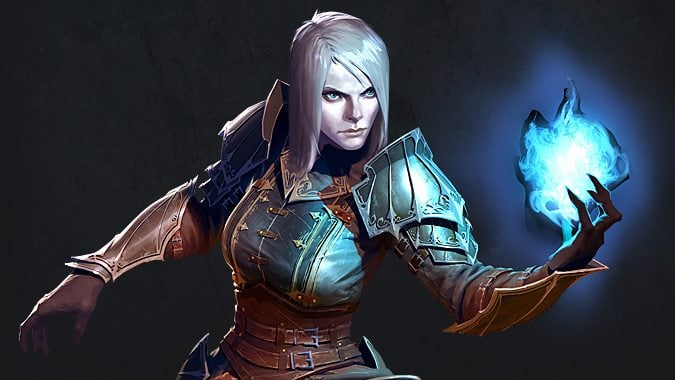 Season 11 in Diablo 3 is finally upon us, and it's the first Season since the release of the new Necromancer class. Blizzard has decided to commemorate that with a contest, and you could be one of up to five lucky winners to receive a fabulous prize pack by entering said contest.
Each of the five prize pack contains all of the following goodies:
A Necromancer t-shirt, so you can announce to strangers and passersby your love for exploding corpses.
The Diablo 3 Battle Chest, complete with the base game and the Reaper of Souls expansion.
A code for the Rise of the Necromancer pack, for anyone who's held out on the newest class to grace Sanctuary.
A signed copy of the Reaper of Souls Collector's Edition.
The Book of Cain sketchbook, which, quite frankly, is worth entering the contest to get all by itself if you don't already have it.
Entering is easy enough — just go to the site and enter your name and email address. Even if you have some of the above prizes, chance are you won't have all five. Not to mention, it's not a bad idea to introduce more people to the game — after all, if you can have more exploding corpses on screen, why wouldn't you?
Outside of that, I was kind of hoping they'd add some cool in-game cosmetic stuff to the prizes, but to be honest I don't know what they could add that they haven't already put in for the Season rewards. Maybe some cool weapon transmogs? The game needs a heck of a lot more scythes than it has for all these Necromancers running around blowing up corpses.
It's pretty obvious I haven't played one, isn't it? Look, I like what I like. But if you like Necromancers, Diablo 3, or both, here's your chance to win some loot.