Garrosh hits the Heroes PTR and a new rotation hits the live servers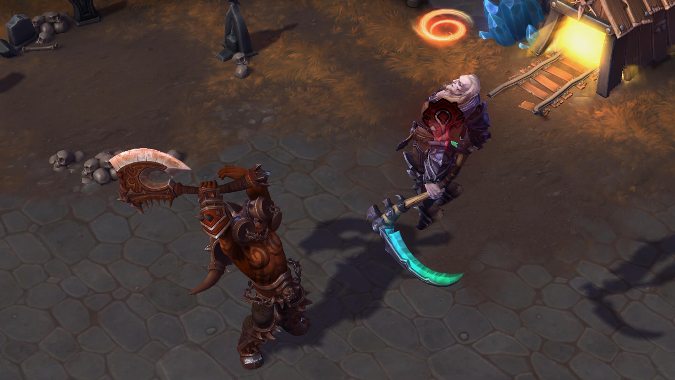 It's not quite new hero day in Heroes of the Storm, but it's getting close. Garrosh arrived on the PTR yesterday — along with some new skins and a few hero tweaks — which means he'll probably be on the live servers next week. And if you haven't been paying attention over the last week, you'll find a balance patch awaiting when you next log on, including a rework for Stukov.
But if you aren't rushing to the PTR to check out Garrosh, there's the standard set of rotations and sales for you to enjoy.
Hero rotation
Malfurion
Valla
Gazlowe
Johanna
Thrall
Dehaka
Kharazim
Greymane
Anub'arak
Lt. Morales
Alarak (Slot unlocked at Player Level 5)
Nova (Slot unlocked at Player Level 10)
Gall (Slot unlocked at Player Level 15)
Cho (Slot unlocked at Player Level 20)
Hero sales
Dehaka: 375 Gems
Jaina: 250 Gems
Featured items
Prototype Mecha Dehaka skin
Crimson Succubus Kerrigan skin
Kaldir Abathur skin
Quartz High Gravity Zarya skin
Albino Funny Bunny Murky skin
Cryo Spectre Tracer akin
Azure StormPunk Kael'thas skin
Crimson Apothecary Morales skin
Rainbow Unicorn mount
Big Top Ringmaster's Pride mount
Weekly brawl