How easy is too easy?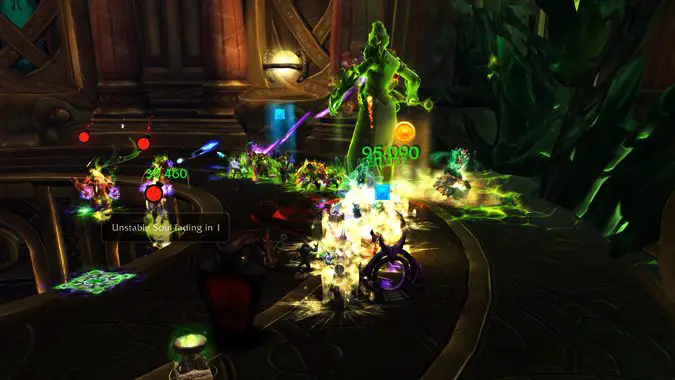 LFR difficulty has kind of a reputation. People from all walks of WoW visit it, so it's at the mercy of the lowest common denominator. It has to be easy to account for all possible skill levels skill levels among the multitudes of players who queue up every day. Raiders make jokes and laugh when they go through the raid on Normal and Heroic and then see the fight changed weeks later in LFR. In the Tomb of Sargeras, it's particularly funny that the Desolate Host fight is missing the actual Desolate Host — players in LFR only fight the Engine of Souls and Soul Queen Dejahna. The Desolate Host, however, increases the difficulty of the fight many-fold. When you already have players splitting up between the corporeal realm and spirit realm, adding another mechanic past the defeat of the two "bosses" there just amps up the difficulty.
On one hand it seems a disservice to the raid to remove such notable mechanics. For example, the Fallen Avatar has no Maiden of Valor and no intricate soaking — it's just a DPS and burn fight, with the tanks doing a majority of the work when he breaks the floor. On the other hand, when your group wipes several times before killing it, with many stacks of Determination, you start to wonder if maybe there are more things that could be pared off.
The last wing of Tomb of Sargeras with Kil'jaeden will be coming next week and it's fun to wonder how they'll deal with that. What will they remove to make the fight go smoothly enough for even the most casual of raiders? It has all these new spells and fancy new dark phases that the devs are so proud of, but they contribute to making Kil'jaeden one of the hardest encounters in a while. They add flavor but also a lot of complications for people who just want to queue up and go.
What do you think? Is LFR too easy? Or is it just easy enough for 30 minutes out of the average player's day?