Reinhardt gets his charge card back in latest Overwatch patch notes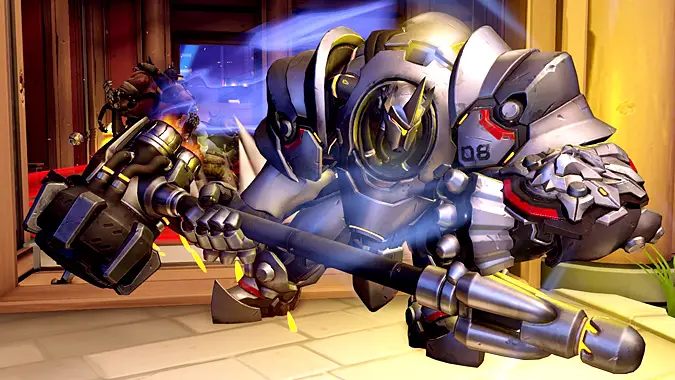 Yeah, okay, it's a terrible joke but I think Reinhardt would approve. The latest Overwatch patch notes for August 1st are entirely bug fixes, but if you've been afflicted by any of them, you'll appreciate that they are being fixed. There was a bug that prevented the party leader from entering the training menu, one that caused the game to crash when players tried to buy loot boxes (that one in particular I can imagine raising some player blood pressure) and then two Heroes had some bugs fixed.
Doomfist had several bugs that caused his skins to render incorrectly, all of which have been fixed, and Reinhardt can now charge secure in the knowledge that he will once again knock back those pesky enemy players now that his bug has been fixed. Yay for Reinhardt and his Charge! Yay for Doomfist's skin staying on him! Okay, okay, I know that's not exactly what was happening, but I'm still glad he's rendering properly now.
Here's the full patch notes for you to look over.
OVERWATCH PATCH NOTES
A new patch is now live on Windows PC, PlayStation 4, and Xbox One. Read below to learn more about the latest changes.
To share your feedback, please post in the General Discussion forum.
For a list of known issues, visit our Bug Report forum.
For troubleshooting assistance, visit our Technical Support forum.
BUG FIXES
General
Fixed a bug that prevented the party leader from entering the Training Menu
Fixed a bug that occasionally caused crashes when players were attempting to purchase loot boxes
Heroes
Fixed several bugs causing Doomfist skins to render incorrectly
Fixed a bug that occasionally prevented Reinhardt's Charge from knocking back enemies