New Deathmatch Arcade Mode and custom map coming to Overwatch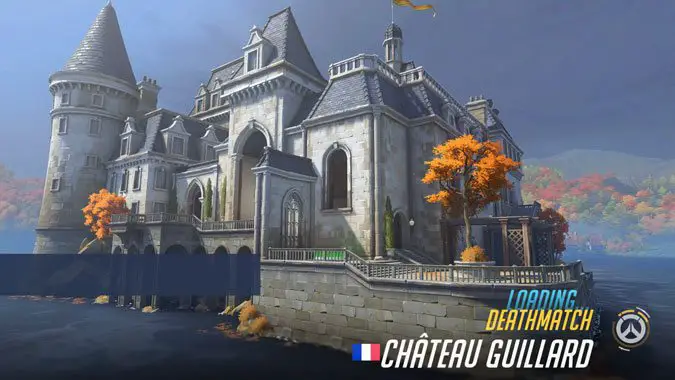 The latest Overwatch Developer Update just announced a new Deathmatch game mode will be coming soon to Overwatch's Arcade. Deathmatch is one of the most basic modes going back to old shooter games, where you just try to kill as many people as possible. In the Developer Update, Jeff Kaplan said they originally didn't want to add Deathmatch to the game because it didn't work well in team-based Quick Play or Competitive Play. But the introduction of Arcade Mode has let them experiment with different types of games. {PB}
Deathmatch will have two ways to play. First there's Free For All, the core Deathmatch mode. Free For All is open warfare between eight players, everyone versus everyone, on any map and any hero. The goal is to get 20 kills before anyone else. You don't have to beat the other seven players to get Arcade credit though, anyone in the top four of the match will get credit for Arcade wins. Second, there's Team Deathmatch, where two teams play against each other. In Team Deathmatch, two teams of six players each will battle each other to get to 30 kills. There's a twist with Mercy though — her rezzes take away kill credit from the other team.
The Overwatch team has put together a special scoreboard just for Deathmatch to track kills. In addition, several maps have been modified to accommodate the Deathmatch game mode. Free For All also gets a brand new map, Chateau Guillard in France. Yes, that's Widowmaker's family estate — her home before she married. The map and artwork will show slight hints to her background, and what she's currently up to in game. Chateau Guillard was designed specifically for players to work solo with jump pads, open areas to fly, and tight corridors. Team Deathmatch uses different maps than Free For All because different components worked better for each mode. Arena maps like Black Forest, Necropolis, Ecopoint: Antarctica, and parts of the Capture the Flag maps will be used for Team Deathmatch.
Jeff views the Deathmatch modes as a great area to blow off steam or warm up. He also sees the game browser and custom games as just the beginning of something great. They act as a platform to try out new ideas, and the devs will be looking to the game browser and custom games to add new and interesting rules in the future.