StarCraft Remastered is now live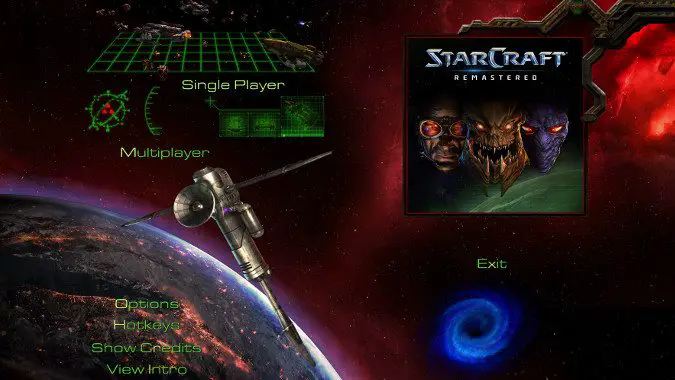 If you've been waiting, wait no more: StarCraft Remastered is officially live and you can play it right now (as long as you have $14.99 to spare).
If you're wondering why should I get this the quick answer is because it's StarCraft. And the more involved answer is pretty much still that. The remastered game has upgrades to graphics, sound mixing and quality, and new Illustrated Interludes that turn some of the old text crawls from original flavor StarCraft into something more like a moving comic. They aren't full fledged cinematics like we'd expect from a brand new game, but that's because the whole point of this remaster was simply to improve the visual and audio aspects of the game while leaving the original gameplay intact. There are also a host of features bring Remastered into the modern era, like cloud saving and graphics resolution that goes up to 4k quality
One of the reasons to redesign the game's look was to make it playable with more options — like varied resolution that let players actually see the original units — without making it a completely different game. And I think we can say they've succeeded. Looking at the various Terran, Zerg, and Protoss units you can immediately recognize them, even in their high-resolution versions. The Ultralisk still looks like an Ultralisk. But the Protoss Reaper or the Terran Firebat have a good deal more detail without looking wildly different from the original models. They're sharper and more visually distinct, yes, but still recognizable as StarCraft and at home in the missions of the original game.
In short, the game looks great. If you've been curious about how StarCraft started (or just nostalgic for the original) now is the time to try it out.