WoW
Aug 23, 2017 5:45 pm CT
Patron of War title returns to WoW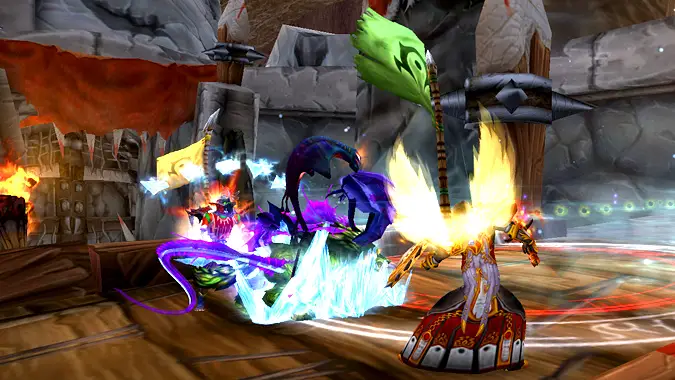 If you missed out on the Patron of War title for your World of Warcraft characters, it's coming back during Gamescom. The title was first awarded last year for players who linked their Blizzard Battle.net account to their Twitch account, then tuned in to see the North American Arena Regional Finals. The process for getting it this time around is pretty similar, but the event is different. You'll have to tune in for the EU Arena Championship Finals, held this Wednesday through Saturday.
It's a fairly simple process. First, log in or create an account on Twitch. Go to Settings, which usually looks like a little wrench icon on Twitch. From there, hit the tab that says Connections. You could also just hit the link in the previous sentence. Once you're there, you need to scroll down to the tab that says Blizzard Battle.net. If there's a green check mark you're good to go. If not, just hit the grayed out check mark, enter your info if necessary, and then tune in this weekend.
Remember that your shiny new title won't show up immediately. The hamsters that power the internet will need some time to run all the way from Twitch headquarters to the Orc in charge of spreadsheets at Blizzard. Unfortunately, other than double checking your green check mark is checked there's no way to confirm you did everything correctly to get the title, either.
If you'd like more info on the actual Championship Finals event itself, the official website has that info too. You'll probably have to get up early in the morning for this one, but it'll be worth it.