WoW
Aug 30, 2017 8:00 pm CT
Enter the Shadows of Argus art contest for a signed Legion CE and Starseeker bundle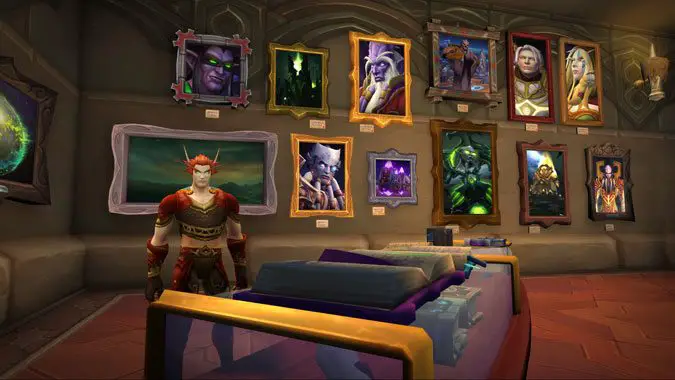 In honor of patch 7.3 and the epic campaign we're embarking on, WoW is running an art contest for the Shadows of Argus. Both traditional and digital media are accepted, though all entries must be submitted via email in digital format. All of Shadows of Argus is fair game, whether it's your favorite events, people, or the scenery itself. Now is the time to show the folks at Blizzard just what you love about this new world.
Prizes:
3 First Place prizes: World of Warcraft: Legion Collector's Edition signed by the WoW Art Team and a Starseeker Pet and Mount Bundle for each First Place winner
10 Runner Up prizes: Starseeker Pet and Mount Bundle for each Runner Up
All you have to do is submit your art to [email protected] with your full legal name, Battle.net email, shipping address, and a description of your entry. All entries must be a high resolution JPEG file no more than 5MB in size. Like the BlizzCon art contest, your art must be a brand new, original piece created for this contest and not any previously created work. The contest starts today and runs through September 30. Winners will be chosen by October 15.
Make sure to read the official rules and heed all medical warnings:
*You may need a bit of green – perhaps some purples too, but definitely green. Use fel responsibly. May cause itching, skin pigmentation changes and irritation, general hunger, and sudden feelings of world domination. Do not use without warlock or demon hunter supervision. Do not use fel and operate heavy machinery. Warnings aside, we're sure it will all be fine.