How do you decide which game to play?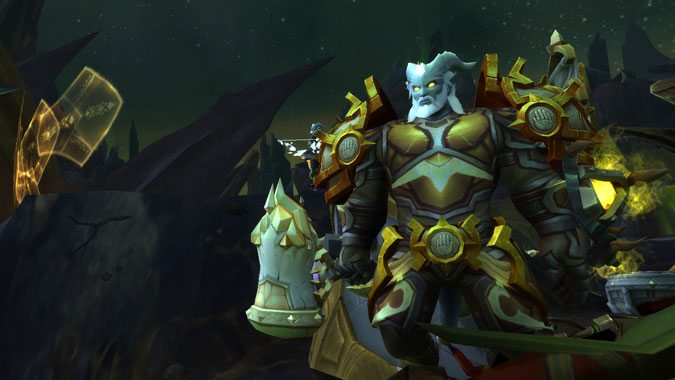 You really love Overwatch but patch 7.3 just dropped — how do you choose which one gets your time? Is it by which game has more friends wanting to play it with you? Do you have raid commitments or a steady crew mowing down Reaper? My wife and I spent the last two months playing Seasonal Heroes in Diablo 3, and now that Shadows of Argus is out and I finally have the chance to go to Argus, I'm frankly feeling torn between the two games. I'm Paragon 417 on my Seasonal characters, we're pushing Greater Rift 50, and I really want to commit to getting up to higher and higher rifts, but World of Warcraft is sitting there tempting me with three new zones.
I've had this difficulty before, of course.I actually stopped playing WoW entirely at the end of Mists of Pandaria due to the long drought and the presence of Diablo there to be picked up and played whenever I wanted. But my guildies pulled me back in and I've kept up with WoW because I have a lot of friends who still play it and I want to keep in touch with them. Right now I'm sort of easing my toe back into Argus (it doesn't fully unlock for a while so I just do some WQ's on Argus every day or so, nothing huge) and give Diablo an hour or so of play a night, enough time to do a GR and some bounties.
How about you? If you're a Heroes of the Storm fanatic but you're just getting super into StarCraft Remastered how do you make the decision? What decides which game you'll play?