Kel'Thuzad calls you back to the Nexus with this week's hero rotation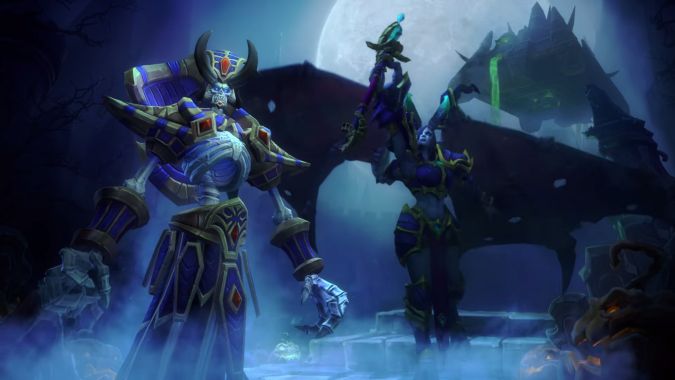 It's a big week in Heroes of the Storm, with a new hero, new event, and new ranked season all arriving today.  That's right: Kel'Thuzad himself is hitting the Nexus with the Call of Kel'Thuzad event. As with every patch, Kel'Thuzad isn't the only change: the patch on the PTR also had changes to Jaina, Morales, and Leoric, plus some cool new skins (like Dreadlord Jaina). Today also heralds the beginning of the year's third season of ranked play, and as usual there's a new slate of rewards to work on.
Ready to hit the Nexus?  Here are the week's rotations so you're ready to get in game.
Hero rotation
Raynor
Muradin
Sonya
Nazeebo
Uther
Jaina
Tyrael
Zarya
Zul'jin
Lt. Morales
Rehgar (Slot unlocked at Player Level 5)
Azmodan (Slot unlocked at Player Level 10)
Alarak (Slot unlocked at Player Level 15)
Samuro (Slot unlocked at Player Level 20)
Hero sales
Chen: 312 Gems
D.Va: 375 Gems
Leoric: 312 Gems
Featured items
Mecha Tassadar skin
Brewmaster Chen skin
Pro D.Va skin
Zakarum Leoric skin
Tal'darim Zerg Hunter Zeratul skin
Tech War World Sgt. Hammer skin
Hearty Lovebug Anub'arak skin
Heroic Sequel Lost Vikings skin
Steel Cyber Wolf mount
Championship Banner mount
Weekly brawl