Do we need another Vashj'ir?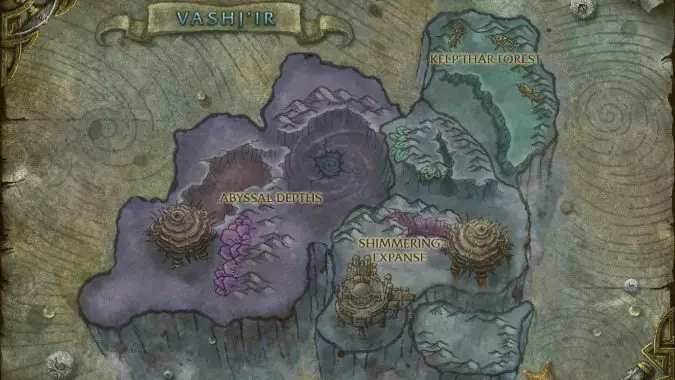 Note, I don't specifically mean "Do we need another Vashj'ir" as in, do we need another underwater zone that was way too long. Rather, do we need another zone that really plays around with the concept of what a leveling zone is? Do we need a zone that experiments? One that takes basic ideas and either wholly throws them out or completely reinvents them?
Vashj'ir, to this day, is a zone I describe as utterly amazing and yet completely unrepeatable. It's almost impossible to play through it again. I've tried, but the sheer length and the complete departure in terms of movement (having unrestricted access to the x, y and z axes at once) make it a tough slog. I always feel like I'm utterly done with the zone by the point where we reach the submarine. Despite that, there's quite a bit left. But its very uniqueness made it a really interesting and creative departure. At the time, I leveled more than half-way through the expansion just in that zone.
I find myself wondering if we need something like that in the next expansion. A wholly optional zone that one could really explore and sandbox. A leveling experience that could take one most if not all of the way through to the level cap. One that had new mechanical challenges and a focus on deep storytelling in a way other zones don't. For all its oddity, Vashj'ir really did tell a lot of story. Many of the characters and beats of the zone carried through into Mists of Pandaria and beyond. Thrall's balls, but Vashj'ir was a special experience. I still remember the Battlemaiden quests.
But does that mean we need another zone like that? A zone that pushes the envelope like that has its place, but at the same time replayability is a factor. I'm not sure how much of that you can get from a unicorn like Vashj'ir was.