Play Ana and Volskaya on the Heroes PTR, or play the latest free Hero rotation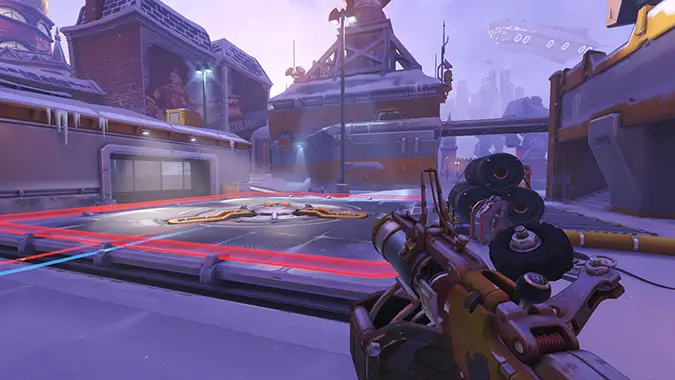 A new balance patch should be hitting Heroes of the Storm today, complete with a host of Hero changes. (And if that wasn't enough, there are even more hero changes up on the PTR.) But unless those changes hit one of your Heroes of choice, there's not much going on this week: just the Call of Kel'Thuzad event, which wraps up Monday the 25th.
Fortunately, however, we'll have plenty to do on the live realms soon, because the PTR is packed with new content. If you hop on to the test realm, you can a first look at Ana and Volskaya Foundry, plus a brand new Pachimari Mania event. All of this should be live next week, but in the meanwhile there's a new round of rotations to enjoy. Let's check 'em out.
Hero rotation
Li Li
ETC
Zagara
Butcher
Kael'thas
Artanis
Malthael
Greymane
Stitches
Stukov
Li-Ming (Slot unlocked at Player Level 5)
Xul (Slot unlocked at Player Level 10)
Chen (Slot unlocked at Player Level 15)
Valeera (Slot unlocked at Player Level 20)
Hero sales
Stitches: 312 Gems
Uther: 250 Gems
Featured items
Magus Medivh the White skin
Lumberjack Uther skin
Azure Big Top Gazlowe skin
Saffron Jaina skin
Pure Country E.T.C. skin
Dreamie Genie Chromie skin
Mage Warlord Cho'gall skin
Goliath D.Va skin
Blessed Judgment Charger mount
Pinto Horse mount
Weekly brawl