You can ask Samwise Didier anything on Reddit right now
Updated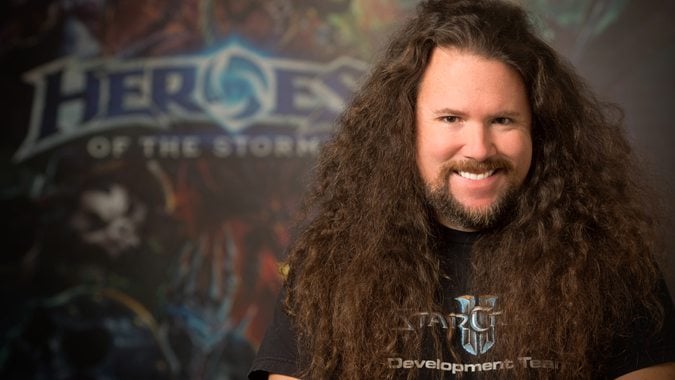 Update 2: The AMA has ended, but there are plenty of interesting answers in the thread if you want to read through it.
Update: The AMA is now live, so ask away!
In case you don't know who Samwise Didier is, he's a Senior Art Director over at Blizzard who is currently working on Heroes of the Storm. And wow, is that not nearly enough to really explain who this guy is. If you've ever played Warcraft, be it the RTS games or World of Warcraft, you've seen Samwise's work. His face is literally an icon in WoW for stuff that doesn't have an icon associated with it yet. He's the entire reason Pandaren exist. He joined Blizzard when it was Silicon and Synapse back in 1991 and yeah, it's really been that long. The man is practically an institution.
So when we heard that he was hosting an AMA over on Reddit this week — Thursday, September 21st starting at 12pm PST to be precise — we knew this would be a must. Samwise is a larger than life personality, very enthusiastic about Blizzard and the games they make, and he puts a lot of himself into the work. He'll be talking about his work over at Blizzard as well as his new book, The Last Winter. If you're curious about how games like StarCraft, Diablo or Warcraft got their iconic visual style, how they decide which skins to put on which heroes in Heroes of the Storm, which he likes drawing better between Orcs and Dwarves (I'm calling it now, it's gonna be Pandaren) or any other question you can think of to ask him, head over to Reddit tomorrow and do so.