Oops! Overwatch's new toxic-player bans hit non-toxic players by accident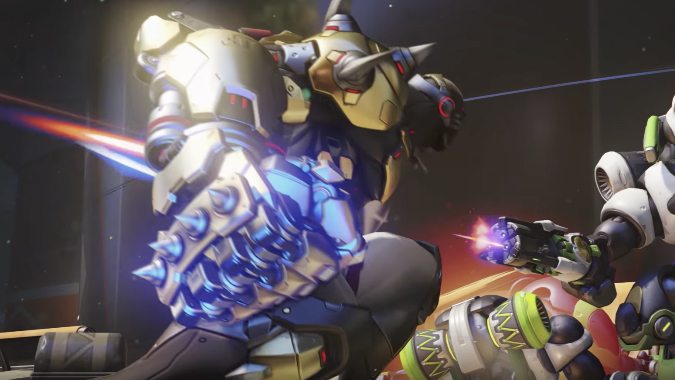 Five days ago, we reported on Overwatch and the new Competitive Play ban coming to help deal with toxic players and rage quitting. Unfortunately, just as the course of true love never runs smooth, it also rarely goes without bugs when you introduce something new to a game.
A new bug has been detected with the system that can rarely result in a full skill rating loss and a seasonal ban. That means that without you actually having done anything you'd get a mark on your account towards a permanent ban. Since you only need three Seasonal bans to be permanently banned, this bug is exceedingly bad news for Competitive Play aficionados.
Now, Jeff from the Overwatch team says they're fixing the issue, and that fewer than 200 accounts have been affected (out of millions) so you probably don't have anything to worry about. That being said, if you have been affected, you should get in touch with Blizzard immediately. For anyone falsely punished, they'll restore the lost skill rating, as well as remove the ban and mark from your account. They're also working on a permanent fix but there's no ETA on that one yet, so keep your eyes peeled.
You can see the full post from Kaplan below:
We recently identified a bug that, in extremely rare cases, can cause players to lose their skill rating progress and receive a seasonal ban from Competitive Play without any prior penalties for leaving early or being kicked for inactivity. This bug is a high priority for our team, and we're working on a fix to prevent further instances of it occurring as we speak.
In the meantime, we'll be removing the seasonal ban for all players affected by this bug as well as restoring their skill rating. To date, this bug has impacted fewer than 200 accounts, but we'll continue to monitor for additional occurrences and provide assistance until we can implement a permanent fix. We don't have an ETA to share right now for when the fix will go live, but we'll update this thread as soon more information becomes available.
We sincerely apologize for any inconvenience or frustration this bug has caused and are grateful for your patience and ongoing reports.