Level alts this week with Brewfest Enthusiast and the Darkmoon Faire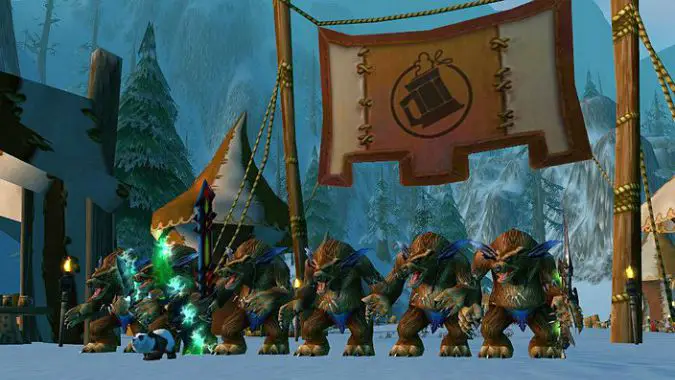 So if you're planning on leveling alts this week, it's worth noting that the Darkmoon Faire is back in town, meaning that you can get XP buffs via the Darkmoon Top Hat or the Carousel buff WHEE!
Now, it's true that the Top Hat and carousel buffs do not stack — they're exclusive and the Top Hat overwrites the carousel. However, since it's also Brewfest, it's worth noting that the folks at Wowhead have found out that either of these two buffs stack with the Brewfest Enthusiast buff you get from either High Tinker Mekkatorque or High Overlord Saurfang at the beginning of the day's festivities.
So if you're planning on leveling an alt, it's worth hitting up Brewfest and then heading over to the Darkmoon Faire — or using your Top Hat if you have one, which will save you a trip and mean you don't have to burn any time on travel to the Faire. If you're leveling through Invasions already, a solid 20% XP buff will make it go even faster, but it's also great for lower level alts you're leveling through quests or dungeons. And remember, there's also a rep bonus to the Top Hat/carousel buff, so if you're max level it's still worth hitting the Faire before doing Army of Light/Argussian Reach World Quests.
Have fun leveling and don't forget to get drunk and then get on a carousel, which ordinarily would be terrible advice, but since it's Brewfest and the Darkmoon Faire this week is good advice for this one specific combination of events, and in game only. Don't do this in real life, folks.