This week brings a pretty standard rotation to Heroes of the Storm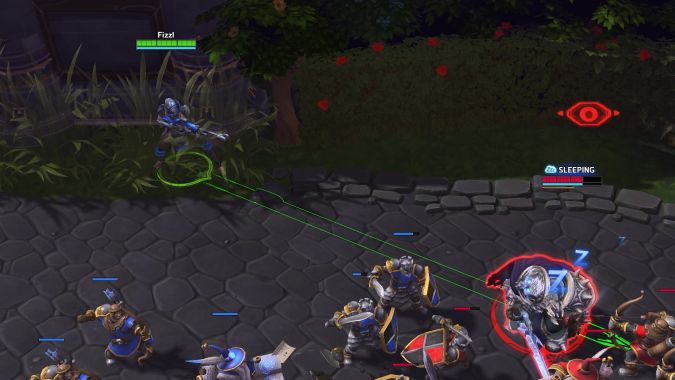 After the excitement of last week with Ana, Volskaya, pachimari mania, and a selection of both nerfs and buffs, this week seems awfully quiet. In fact, all we have is a fresh rotation of heroes and sales, a new weekly brawl, and a handful of bug fixes. A bit boring, to be sure, but the newness of Ana can't have had time to wear off yet.
So let's take a look at this week's Heroes of the Storm rotations.
Hero rotation
Malfurion
Valla
Gazlowe
Johanna
Thrall
Dehaka
Diablo
Kerrigan
Lucio
Zul'jin
Rehgar (Slot unlocked at Player Level 5)
Sylvanas (Slot unlocked at Player Level 10)
Illidan (Slot unlocked at Player Level 15)
Nova (Slot unlocked at Player Level 20)
Hero sales
Genji: 375 Gems
Anub'arak: 250 Gems
Gazlowe: 150 Gems
Featured items
Vengeful Oni Genji skin
Cyb'arak Anub'arak skin
Chief Engineer Gazlowe skin
Fel Iron Butcher skin
Blood Sentinel Lunara skin
Amber Soundblast Lúcio skin
Indigo Cyberdemon Zarya skin
Frostborn Magni Muradin skin
Roller Derby Nova skin
Demonic Hellsteed mount
Thunder Star Chariot mount
2017 Championship Banner mount
Weekly brawl