News
Oct 5, 2017 4:39 pm CT
Battle.net Appear Offline Mode officially in beta
Updated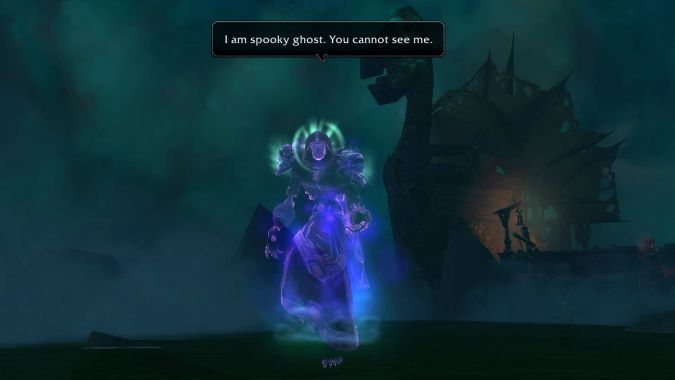 Are we finally getting offline mode? Maybe! Yes! It has famously been five years since we were promised an offline mode for Battle.net "in the coming months," but small hints have recently been piling up and we got an official confirmation today.
The beta version of the Blizzard Battle.net launcher is live right now and you can switch to the beta version in the app's settings to test the new features. The beta version includes a social tab, groups, profiles, and an "appear offline" mode. Appear Offline will only make you disappear from the Blizzard app though — in WoW's case your in-game friends and guild will still see your character in all channels and guild roster. You'll still get any messages from friends while appearing offline and you can send messages back. Don't worry if you or your friends are actually offline, you'll see any new messages when you log back in.
We saw the first strings alluding to an offline mode pop up in Hearthstone datamining a couple months ago. Battle.net then came out on mobile via mobile apps for Android and iPhone with emoji support and chat history added. Wowhead also recently datamined groups and profiles for Battle.net. There's even a panel at BlizzCon called "Blizzard Social – What's Next." An entire panel dedicated to the Battle.net team talking about "the newest tools to help connect our players" makes it obvious they have had something up their sleeve.
Blizzard promised offline mode shortly before Mists of Pandaria launched, but the endeavor turned out to be far more technically challenging than they expected and it was soon mysteriously dropped. Players never forgot though, and have been clamoring for it on a regular basis ever since. Battle.net was pretty outdated and it seems that rather than try to spend the time and effort to add offline mode to an old system, they decided to just revamp the whole Battle.net system to be seamless across the different franchises. Jeff Kaplan even spoke about their desire to add offline mode to Overwatch but referenced the difficulty in making it functional across games.