MUSE to close out BlizzCon and also make me cry happy tears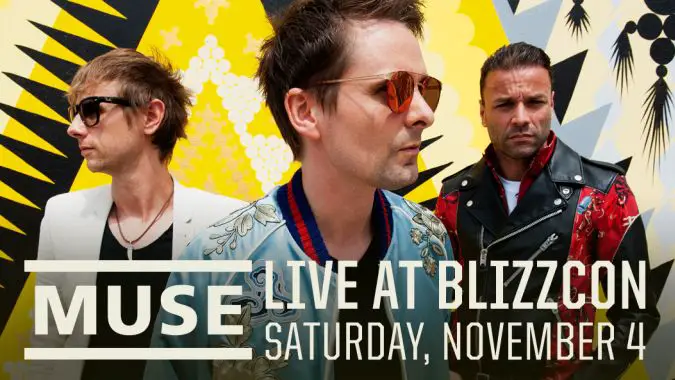 Have you ever literally can't even? Because I have — right now, in fact. Why? Because the closing act for BlizzCon 2017 was just announced, and it's one I've been wanting to see close BlizzCon for years: MUSE. Excuse me while I compose myself.
Muse will be closing out BlizzCon 2017! Watch live on 11/4 with your BlizzCon Virtual Ticket: https://t.co/6W2ljU6yE2 pic.twitter.com/OXG5O55Us6

— Blizzard Entertainment (@Blizzard_Ent) October 5, 2017
Ahem. Okay, but for real, this is a pretty big deal. Even if you've never heard of MUSE before, I can almost guarantee you'll want to tune in to this concert. One of the things the band is known for is their live performances and, having seen them in person myself, I can attest to that reputation. Not only do they sound exactly like they do on their albums and the radio, they also tend to put on shows that are a performance in and of themselves.
Basically, you're (probably) going to be getting a concert and a light show. Granted, the BlizzCon acoustics aren't necessarily up to, say, the same level as the Rome Olympic Stadium's, but still — it's going to be good. If you've never heard MUSE, I seriously recommend checking them out. Of course, I may be a bit biased.