BlizzCon 2017 pre-show videos feature Overwatch Year in Review and more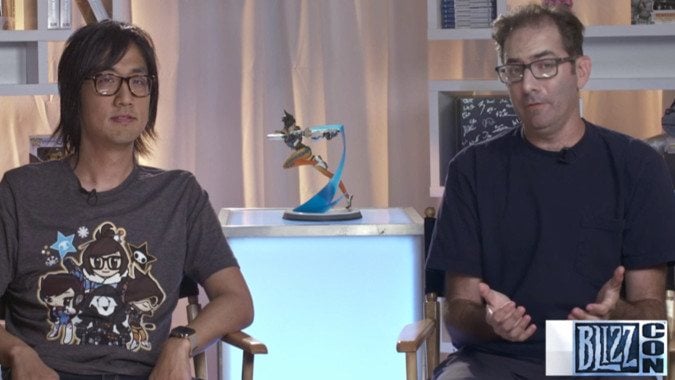 We're less than a month away from BlizzCon now, and there are several more videos to get hyped up watching.
For those of us who haven't gotten the Virtual Ticket yet, there's still some free goodies you can watch. First up is the 2017 Year in Review Overwatch video with Michael Chu and Jeff Kaplan. It's been a pretty crazy year for Overwatch. They dropped the Oasis map in January, and saw their first anniversary in May. We've also gotten the Horizon Lunar Colony and Junkertown maps. On top of that, new heroes Orisa and Doomfist were released, we played through the Uprising event, and more. It's fun to hear the devs talk about it and where we're going in the future, so I definitely recommend checking it out.
Also free to watch now is the Music of Blizzard Part 1. It covers the current department creating music for the various games Blizzard makes. The video follows people like Derek Duke and Glenn Stafford, who work in Blizzard's music department. And I may have gotten a little sad seeing Russell Brower in some of the video. Part 2 is also up, covering how Blizzard designs the sound of its games. You'll need a Virtual Ticket to view that portion, however.
In addition, there are two more cosplay videos. Casual Cosplay takes a look at how to do a Varian Wrynn cosplay. Meanwhile, Advanced Cosplay goes more in depth about the process of cosplaying. So if you're interested in those and you have the Ticket (and man, this year it's more tempting than ever) you can give those a watch as well.
Less than a month, y'all. I'm ludicrously excited.