Halloween Terror returns to Overwatch with Junkenstein's Revenge, skins, tricks, treats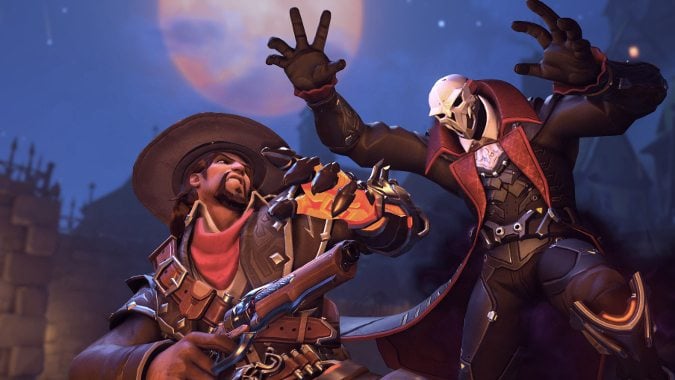 Have you ever really wished an evil mad scientist would come back for more? Ever since last year's Junkenstein's Revenge came to Overwatch, I've been counting down the days til he returns. I missed out on that incredible Witch Mercy outfit from last year, so I was just holding a bunch of credits and biding my time. Well, the Overwatch development team outdid themselves again with a whole bunch of brand new stuff to collect this year.
There are tons of new skins, as can be expected from most new events now. You can see them over on the official Halloween Terror page. Y'all know our resident shadow priest Mitch is going to lose it over Cultist Zenyatta. My personal favorite is Totally 80's Zarya, complete with leopard print leggings, but I'm debating whether I should purchase Corsair Ana. I play a lot of support, she's my namesake, and now she has a parrot!
All of the old stuff is now available for purchase again too, so if you missed out on Mei's adorable highlight clip last year you can go grab some of that now. One thing I did find odd is the newer heroes added since last year, like Sombra, didn't get the standard gravestone victory pose all the other heroes have.
With most events, you kinda expect the team to add all those loot box goodies. However, I didn't expect the team to add an extension of the Junkenstein's Revenge Brawl. Last year's version, with Ana, McCree, Soldier 76, and Hanzo is back in the Arcade, but they also brought a new Endless mode. In Endless, you can play as the original four characters, but also Genji, Torbjorn, Widowmaker, or Zenyatta. The 'victory' condition for winning your loot boxes is surviving twelve waves, but you can go on longer than that if you'd like. Much longer. You earn an extra Halloween loot box from both the original and endless modes the first time you beat them, plus extra boxes for each third victory for your first nine victories in the Arcade every week.
The Halloween event lasts from now, October 10th, through November 1st — so start earning those loot boxes!