Check out Junkenstein's Revenge with Blizzard Watch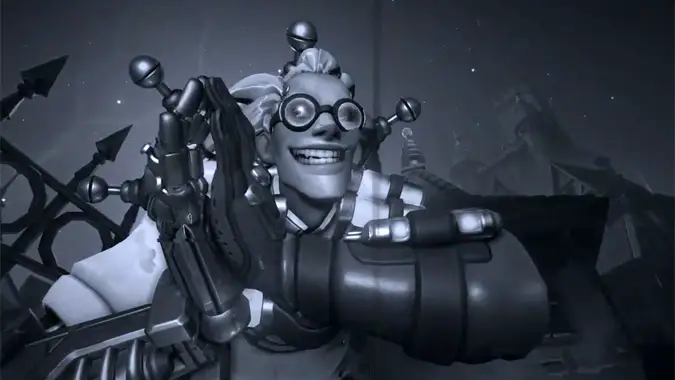 Overwatch launched a new event today — Halloween Terror, complete with a brand-new brawl called Junkenstein's Revenge. The brawl, a 4 player coop, is relatively straightforward. Players choose between Hanzo, McCree, Ana or Soldier: 76 at the beginning of the match. The objective? You have to stop the mad doctor Junkenstein and his minions from knocking down the castle gates.
That might sound simple, but it's a little more difficult than you'd assume. Waves of zomnics continually assault the gates, interspersed with Junkrat's RIP-tire attack, and appearances by Reaper, Roadhog, and Mercy. By the end of the brawl the waves are steady enough that your team is under constant fire. And with only Ana and Soldier: 76 for healing, it can get a little scary.
We'd be remiss if we didn't try it out, so Mitch, Matticus, Anna and myself dove in to see what the brawl was like for ourselves. It's not too difficult if you set it on Easy difficulty, but the challenge ramps up considerably on harder settings. You can check out our shenanigans below — and check out Junkenstein's Revenge for yourself in Overwatch.
Overwatch Brawl: Junkenstein's Revenge