StarCraft patch 1.20.8 focuses on matchmaking and friends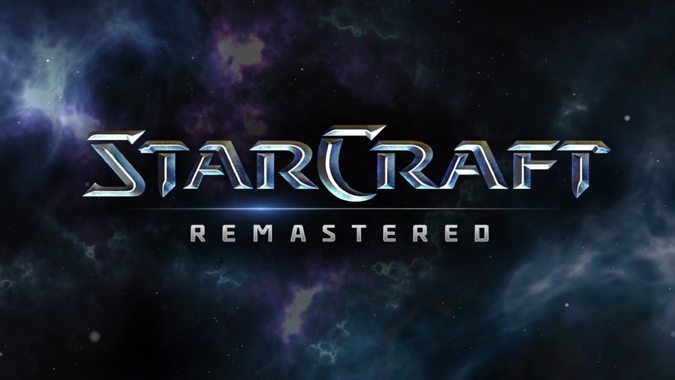 With StarCraft: Remastered having a successful renaissance, we're seeing new patches drop for the venerable franchise, and patch 1.20.8 recently arrived for everyone. Whether you're a recently returned player or have been enjoying StarCraft for years, here's what you should be paying attention to in the most recent patch.
The patch is a fairly short one, which isn't surprising — the changes being made here aren't aimed much towards game balance in a game that's been around almost 20 years. No, these are mostly fixes aimed at smoothing matchmaking issues due to latency and streamlining play with friends.
Greetings Cerebrates, Commanders, and Executors,
1.20.8 has arrived. This patch was focused on dynamic turn rate and updated friend commands.
Specific Changes & Improvements
Matchmaking games now have dynamic turn rate reduction if the client determines high latency. The turn rate will start with 16 and scale down appropriately. We expect this to make a positive impact on latency for matchmaking, and we are very excited to be rolling it out.
/friends commands have been updated

/f l (or list) Shows all Brood War friends plus all Blizzard friends who are currently in SCR/f la (or list all) Shows all friends (BW + Blizzard, regardless of whether they are in SCR or not) /f lb (or listBlizzard) Shows all Blizzard friends (no Brood War friends) regardless of whether they are in SCR or not

/f lo (or listOnline) Shows all friends (BW + Blizzard who are in SCR) who are currently online
Updated the SD option for bilinear to be a slider. Sliding to the left increases sharpness, sliding to the right increases the intensity of the filter.
Slightly reduced the size of the Replay UI center console
Bug Fixes
Fixed an issue where users would sometimes see a blank page on the post matchmaking toast screen.
Portraits in chat now update immediately when changed for friends and non-friend users
The good news here is that if you're playing and enjoying the game already, you don't have to worry about relearning how to play it — none of these changes make any real difference in terms of how units function. These changes simply make your friends list more easy to read and use — it can be adjusted between Blizzard friends, friends specifically playing StarCraft, or all of the above — and allow Matchmaking to adjust the turn rate based on latency. There are also a couple of minor bug fixes to round it out.
While this isn't a big change, StarCraft is a game that lives and dies on the quality of the matchmaking and the way latency impacts matches. So any adjustment that can make a positive change there — like, say, reducing latency or letting more people play — is a good one. I'm hopeful that this works out because my wife's a long time StarCraft, player and I'd like to get her StarCraft: Remastered as a gift once we're done with the move from hell. It's fun watching her destroy people.