Diablo 3, Reaper of Souls, and Rise of the Necromancer currently on sale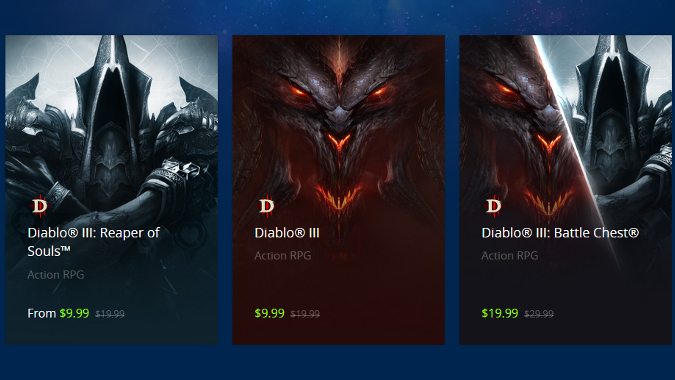 If you've been waiting for a good sale to pick up Diablo 3 or its Rise of the Necromancer DLC, your time has come. In the Blizzard Battle.net store, all Diablo 3 digital purchases are on sale for the following prices:
Diablo 3 $9.99 (down from $19.99)
Diablo 3: Reaper of Souls $9.99 (down from $19.99)
Diablo 3: Battle Chest $19.99 (down from $29.99)
Diablo 3: Rise of the Necromancer $9.99 (down from $14.99)
At the time of writing, Blizzard has not yet officially announced this sale anywhere. It's not on the Diablo website, not on social media, no mention at all. We're not entirely certain when this sale began, nor is it known when this sale will end but Blizzard has confirmed it ends on November 1. That's not much time, so if this sale has piqued your interest, you should make your purchase before it's too late.
If you already own Diablo 3 and all of its associated content, don't forget Blizzard Battle.net recently implemented the ability to send digital goods as gifts. This might not be a bad time to give a friend or family member the gift of endless demon-smashing. In fact, the game has just received its latest patch and season 12 is right around the corner, so it might be a perfect time to take a friend on a journey through Sanctuary with you.