News
Oct 24, 2017 11:00 am CT
You can now send digital gifts through Blizzard Battle.net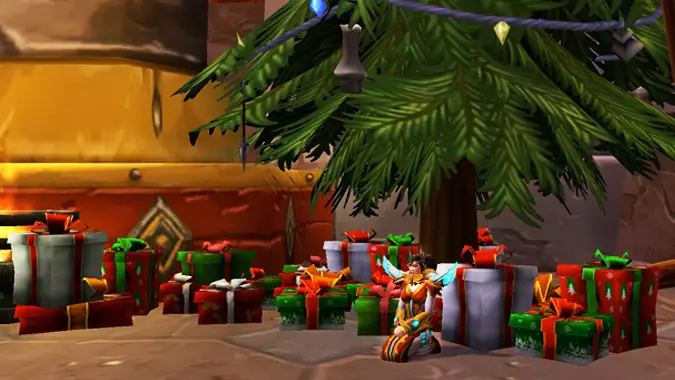 Just in time for the upcoming holiday season, Blizzard Battle.net has finally begun implementing the ability to send digital goods as gifts to your friends. Currently, the gifting feature covers nearly all of Blizzard's currently titles, including Hearthstone card packs, Overwatch loot boxes, and World of Warcraft cosmetics such as pets and mounts. You can even gift DLC such as Diablo 3's Rise of the Necromancer or digital titles like StarCraft Remastered.
Unfortunately, Heroes of the Storm is currently the odd one out — for the moment, you can neither gift your friends with specific heroes or cosmetics, nor can you gift Heroes of the Storm's in-game currency. Check out the official announcement below:
One of your Blizzard friends have a birthday coming up? Or just want to say "thanks" for some awesome support in a recent game? With player-to-player gifting, you can purchase and send in-game gifts to your friends.
To send a gift, head to the Shop tab and select a gifting-enabled item such as Hearthstone card packs or an Overwatch Loot Box. Select the Gift button, and then choose the desired recipient's or BattleTag from a drop-down menu during the purchasing process.
When someone sends you a gift, the upper right of the app will light up to show you that something's waiting (you can also select View Gifts from the drop-down menu under your BattleTag). Click Claim or visit the Gifts web page on mobile to add the gift to your collection in the associated game.
As an introduction to the system, all current Blizzard Battle.net users have received a free Hearthstone Classic card pack. To claim your pack, click the icon in the upper right of your launcher. Just be sure to claim it sooner rather than later, as the card pack expires December 31, 2017.
Personally, I'm glad Blizzard has finally implemented this feature. Gifting is a feature players have been requesting for years. In an age of digital goods, surprising friends or family with something they'd like has grown increasingly difficult. Sending money directly through PayPal — or hunting down a Blizzard gift card — is less personal than giving a loved one a specific item you know they want. I only hope Heroes of the Storm can join in on the system before too long. Gifting a friend a skin they love or a hero you know they'd enjoy playing would be a wonderful thing.