HCT Summer Champion Surrender talks strategy in new interview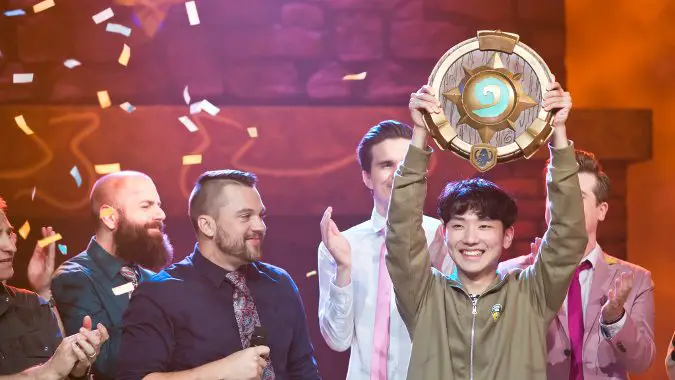 It's been a few short weeks since Surrender won the HCT Summer Championship, and he's remained a bit of an enigma since. Luckily, the Hearthstone esports team grabbed him for a quick interview, which they posted to the official site.
Most fans will find the discussion about his cards the most fascinating. Rather than ignoring the decks viewed by many in the current meta as the most overpowered, namely Priest and Druid, with a plan to ban them out, Surrender steered into that particular skid. He opted to focus on defeating those powerful decks outright instead and banned Rogue, which he saw as the most deadly counter to his Murloc Paladin.
Surrender also touched briefly on the mistake of keeping the Northshire Cleric alive in his final match against Orange. Though the RNG gods smiled on him that day, he knew he was close to losing it all in that moment.
Though the questions about tournament prep are always fascinating, I tend to like the discussions that let you know the person behind the screen is real and not a card playing automaton. A few years ago, Surrender bought his mom a car with his prize money. He noted that it was perhaps not the most responsible financial decision — take note, Hearthstone hopefuls. However, even though Surrender now knows he should invest in his 401K or whatever else it is adults do, he still wants to take his mom to see the world, because she's never been abroad.
We'll be seeing Surrender again in January for the HCT World Championship in Amsterdam. Here's hoping we'll also see his mom in the audience cheering him on.