Latest Overwatch Developer Update discusses evolving esports experience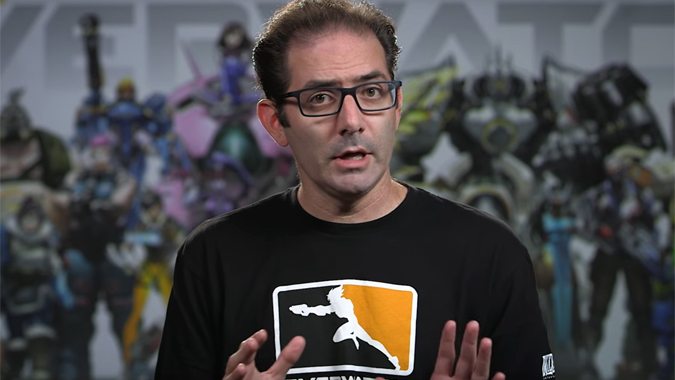 Following esports matches isn't easy — with fast paced games and intense action, it's sometimes hard to keep track of what's going on. In the latest Overwatch developer update, Game Director Jeff Kaplan discusses the challenges of creating a good esports viewing experience. It turns out the developer team has been hard at work developing improvements to that broadcast experience. These tools and improvements aren't necessarily for the viewer, but for the broadcasters behind the scenes. With the correct tools to work with, broadcasters can focus on giving us the best, most exciting presentation to watch.
The Overwatch World Cup at BlizzCon 2017 is introducing team uniforms. Each team has two uniforms — home in darker colors, and an away version with a lighter color palette. This color system, which Jeff calls "Team Paletting," carries right into the game itself. Effects in-game will also reflect the colors of the teams playing, as well as the user interface. This should make it much easier to keep track of which team is doing what in busy games with a lot of action. Another improvement is the addition of a top-down interactive map that lets observers and broadcasters easily identify what's going on.
There's more in store for observers as well — third-person "smart cams" that smoothly track the action, and a new instant replay ability. While we at home won't be able to use these features, the observers — the in-game "camera crew" for broadcasts — will deliver a smoother viewing experience as a result. Observers and broadcasters aren't the only behind-the-scenes crew seeing improvements, however. A new automated tournament interface should minimize the chances of human error in setting up tournament matches. Also, if a player happens to disconnect during a match, the game will automatically pause.
All of these changes sound incredibly cool. I appreciate the introduction of uniforms and team colors in particular — esports are automatically pretty fast paced. Overwatch in particular is difficult to follow because you can't really tell who's doing what. I'm already looking forward to the Overwatch World Cup, but I can't wait to see what this looks like in action. Check out the full Developer Update for more information, and tune in to the Overwatch World Cup at BlizzCon 2017.