New skins, sprays and more coming to Overwatch early 2018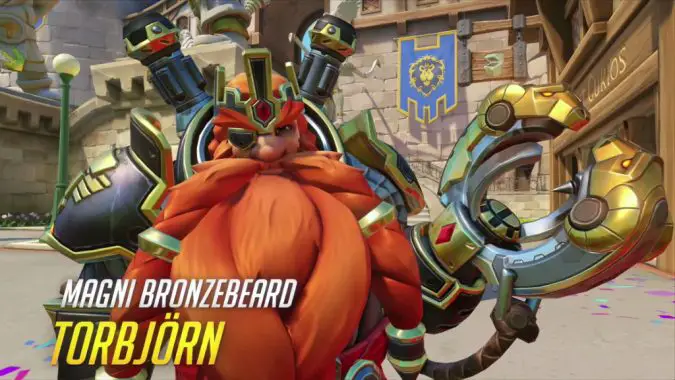 In the deluge of news from BlizzCon 2017, Overwatch got its fair share of announcements. Overwatch's latest hero, Moira, is coming to the game, as well as the new Blizzard World map. However, the Overwatch What's Next panel had some additional surprises for players. We'll be getting new skins, emotes, and other cosmetic items in early 2018. Overwatch's Twitter has a short clip of the announcement and new skins.
New cosmetics are coming to Overwatch in early 2018!

Unlock skins, emotes, highlights intros, and more for all 26 heroes. pic.twitter.com/AZVFeSx3nt

— Overwatch (@PlayOverwatch) November 3, 2017
Here's the fun part — these new skins aren't part of a new event. You won't need to participate in some special set of matches or a new map to pick them up, because all of the new skins shown are going to be part of the base Loot Box set. You'll be able to purchase all of the new skins, emotes, and other cosmetic items without waiting for an event.
Players that have been happily playing the game since launch likely have everything the base Loot Boxes offer. This means that they're left waiting in between holiday events, because they've got nothing to spend their credits on. While the game itself is of course reason enough to play, it's still nice to have new incentives.
As for the skins themselves, there are two themes so far. In the spirit of the Blizzard World reveal, several heroes are getting skins with a Blizzard flair. I especially love Widowmaker's Nova skin — a nod to the Widowmaker Nova skin in Heroes of the Storm. In addition, two of the new skins are directly from the Overwatch cinematics. The Crusader Reinhardt skin is from the latest Overwatch short Honor and Glory, and the Ecopoint Mei skin is from the short Rise and Shine.
These skins and cosmetics are just the beginning. According to the What's Next panel, more will be on the way at some point in the future. Given the brief glimpse of a Blood Elf skin for Hanzo in Heroes, maybe we'll see it make its way to Overwatch as well? Or perhaps we'll see a Malthael skin for Reaper — who knows? We'll have to wait and see what's in store. But we won't be waiting long — the new items will arrive in Overwatch's Loot Boxes early 2018.