Enjoy this horrifying, hilarious early Overwatch gameplay footage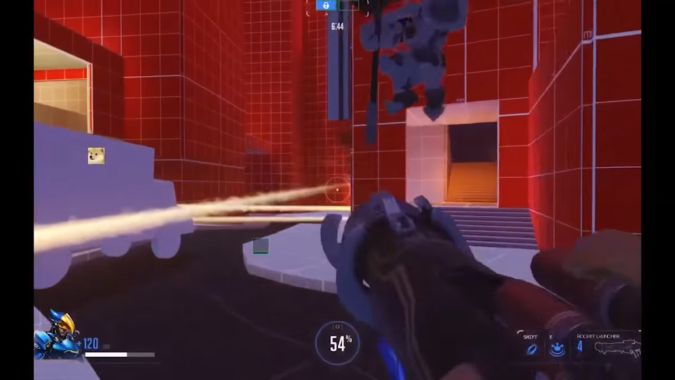 We wrote up the Overwatch BlizzCon 2017 panel last week, but given the surplus of information to come out of it, you may have missed one of the most incredible bits. And when I say "incredible," I mean it — if anything, that's not emphatic enough. I'm talking about the entire portion of the panel devoted to Overwatch's in-development gameplay footage.
The in-development footage has been compiled and uploaded to YouTube thanks to user OgreJoe, and it's worth watching every second of it. The gist of the video is that we're shown chronological progression of the game's development while Game Director Jeff Kaplan and Assistant Art Director Arnold Tsang provide commentary. The commentary isn't just insightful, though — it's funny!
For instance, you'll get to see "the world's coolest Death Blossom" as well as Kaplan's own admission that his sniping is… not great. Outside of the commentary, it's downright fascinating to see just how much the game changed over time, and what texture-less versions of your favorite maps look like.
Personally, I love this sort of stuff. Sometimes it's easy to look at alpha or beta tests and forget that there's a whole heck of a lot that comes before them — and what comes before is incredibly rough around the edges. I mean, everything has to start somewhere. But with video games, seeing this level of behind-the-scenes content gives you a real idea of all the steps a game needs to go from A to Z.
It's especially cool to see the early versions of abilities, both in terms of the abilities themselves and the art. For instance, Mercy's healing beam used to be green, but it was ultimately changed to yellow, with green being used for poison effects. Similarly, Hanzo's ultimate used to be a single dragon. But a one-dragon hit-box was too difficult to get a real sense of, so they decided to add the second dragon. Before either of those, however? It was basically a caterpillar (no, really).
The video is full of far too many similar situations to recount here, but I promise, there are plenty along the lines of caterpillar-Hanzo ultimates. Give it a watch and let us know what your favorite part of it all is. Oh, and yes, that is actually a Doge image on the in-game payload.