Overwatch interview with Jeff Kaplan and Bill Warnecke talks Mercy, Moira, and more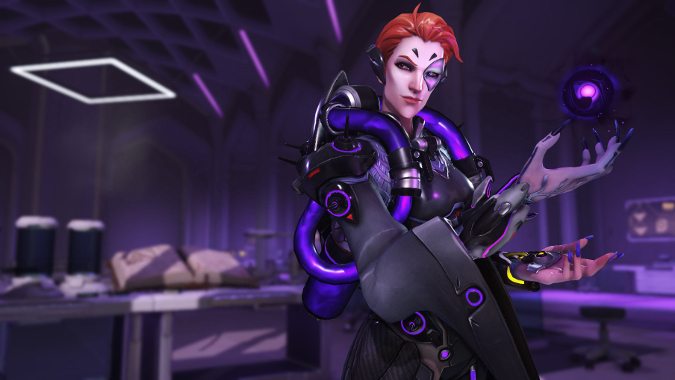 There's still a lot of info to parse through thanks to BlizzCon 2017, and a lot of that info comes courtesy of interviews, which take a bit of time to transcribe. One such interview occurred between Overwatch Game Director Jeff Kaplan, Lead Software Engineer Bill Warnecke, and Reddit moderators turikk and BoozyPelican.
We touched on a portion of this interview when discussing Kaplan's feelings and reservations in regards to Classic servers, but the entire interview is, not surprisingly, also full of pertinent information about Overwatch. And when I say "full of," I really do mean it's chock-full of information. We've summarized a bit of the most salient bits below, but the entire thing is worth checking out — especially because Jeff busts out the caps lock a few times to great effect.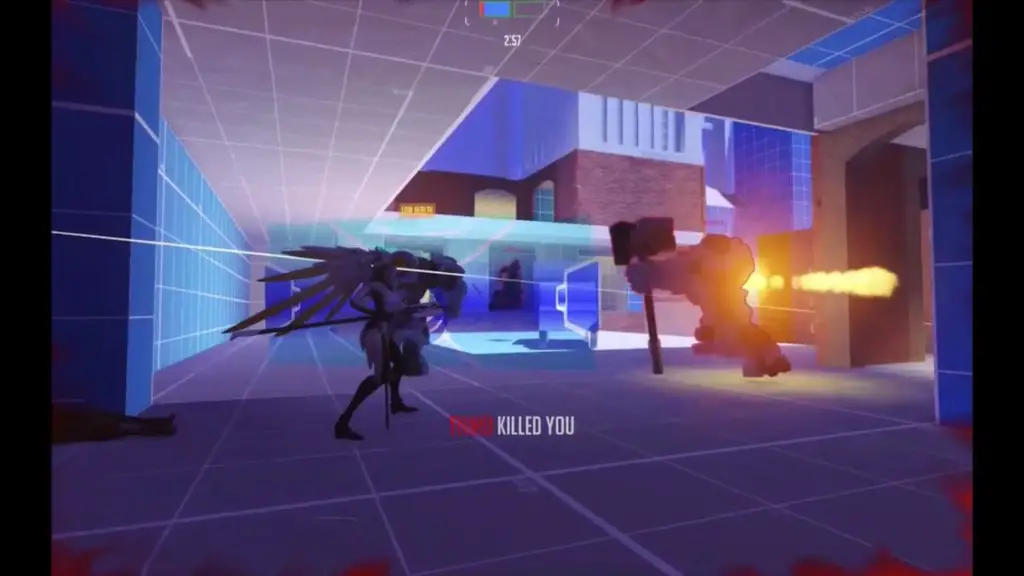 On the engineering that makes Overwatch tick
The interview opens with a topic that may not necessarily mean much to a wide audience, but is something that makes BlizzCon and interviews like this one special. Turikk asks Kaplan what language the game is written in and if there's any kind of special scripting behind it. This led to a pretty funny exchange between the two members of the Overwatch team:
Bill: It's written in C++, we have an internal scripting language called statescript; which is how we empowered Jeff to do crazy things in game…

Jeff: PLACE HEALTH PACKS

Bill: … that he probably shouldn't have done.
The rest of the engineering section focuses on designing the game for both consoles and PC from the get-go. Funny thing about that — they'd been designing Overwatch to work on consoles before actually having the development contracts completed. This meant, according to Jeff, "[hiding] all the console controllers and PS4 stuff and [pretending] like it'd be a lot of work for us to get it going on there" once the contract was actually made.
Classic Jeff!

On balancing Mercy while keeping what makes her special
One of the most controversial areas in Overwatch lately has been that of Mercy and all the changes to her ability toolkit. Turikk asked about changing Resurrection, which even casual players of the game recognize as Mercy's most iconic ability. When asked if it was "difficult to make changes to kits that are core parts of the identity," Kaplan had a whole heck of a lot to say.
Mercy is a challenge, and great example of that. At this point in Overwatch's age, people are very emotionally attached to the characters, which is what we want. […] In the case of mercy, what we'd run into was the fantasy of what the character exactly was: primary healer, angelic mobility, diving to people to save them with rez as a very defining ability.The problem with it was that the 'right way to play' her had developed into actually stopping healing sometimes. There were certain moments where Mercy would drop off, knowing it was the right thing to do (she could bring you and four of your buddies back in a smart play), but it felt wrong for everybody else….
Because of all these complications, why not just remove the Resurrect ability altogether? Well, the simple answer is that it's too extreme, and the team wants to do more in the way of balance before getting to that point. The problem is, feedback from the PTR can actually vary wildly. Some people will swear off Mercy forever, others will say she's too good at killing.
In the end, Jeff points out that the team has "10 different fixes to try if this one doesn't work out" and "[doesn't] want Mercy to go away, but [doesn't] want rez to define her." It makes sense, but I'm still sad to see the "heroes never die!" line lose its impact, especially since it's been such an integral part of Mercy since before the game even launched.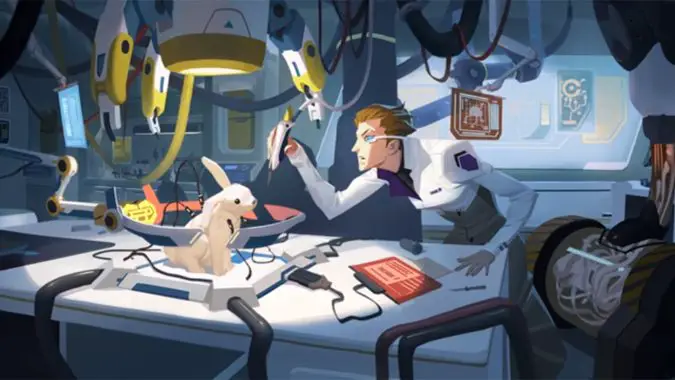 On Moira and creating backstory for new characters
When it comes to designing new characters, BoozyPelican asked about new characters' nationalities and how far into the design process those are typically decided. According to Kaplan, it "sort of comes hand in hand" with the Overwatch team having some locations they'd like to see in-game, but not necessarily ones tied to a specific hero yet.
In Moira's case, "[the team] narrowed quickly into a couple of different locations, but [they] were dying to do someone from Ireland." On top of the fact that Moira's character aesthetic worked for an Irish character, the team had another motivating force in designating her as Irish:
There's another aspect we take a lot of pride in, and that is that Blizzard is an international company. For instance, we actually have a huge international support centre in Cork, Ireland, so we thought it would be cool to give the Blizzard folks overseas something to be proud of.
I'm really curious to know which locations they're interested in covering — for the sake of my Canadian colleagues, I hope that's on the list — and now I'm also going to go back and check the comics for hint. According to Kaplan, some of the upcoming areas are teased in them, which certainly has piqued my interest.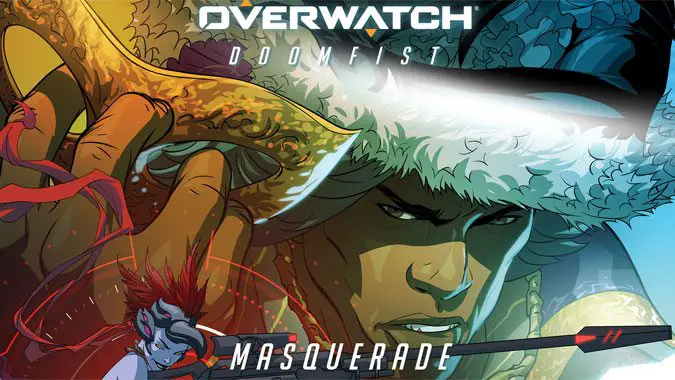 On PVE content, flash-forwards, and preparing lore
A lot — and I do mean a lot — of people have wanted to see more PVE content added to Overwatch. Something like a single-player mini-campaign, or more content along the lines of the Omnic Uprising or Junkenstein's Revenge would satiate a lot of players' desire for more PVE options.
Sadly, when asked about the possibility of more PVE, Kaplan — while admittedly saying they'll continue to add semi-regular events — says that a permanent PVE mode is probably not happening:
We know people want a PvE mode, but when people ask us to make our current modes permanent, we don't feel they'd be replayable enough. To get to the point where PvE is its own thing, in that regard, is almost like talking about a new game. We're going to continue doing cool stuff like Junkenstein; but at its core, Overwatch, the game everyone's playing, is a 6 player action shooter.
Moving to lore, we're teased with a quick, tantalizing response when turikk asks about flash-forward events (as opposed to the flashbacks and present-day events we've been getting). "That is a killer idea, that's super awesome," is all Jeff had to say on the matter, but given the appeal of the game's lore, that's good enough for me.
But lore takes time to put together, and BoozyPelican quickly jumps on the question of how much content is prepared in advance. Given the amount of time it takes to create the shorts, Kaplan says, the team "[knows] all the pipeline for the next few months" but leave [themselves] an agility to react to whatever people are into" such as Maximillian and the Junkertown queen.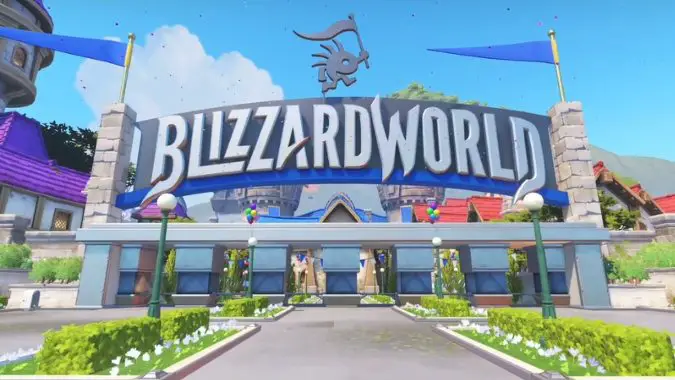 Overwatch League? Console balance? It's all there
Like I said before, the entire interview covers a multitude of topics — this is really just a small snippet of some of them.
Be sure to check out the full interview for more on each of the above, as well as discussions about Deathmatch on the Blizzard World map, a Skill Rating filter for Custom Games, how the team balances for PC and console, and more.