Latest Heroes of the Storm hotfixes put Alexstrasza back in control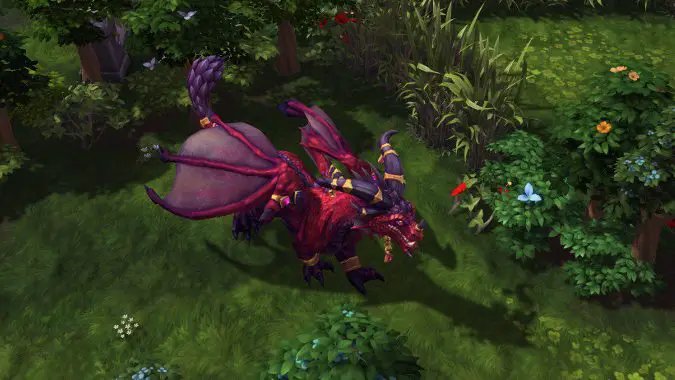 Heroes of the Storm rolled out some hotfixes this afternoon, focused on bug fixes. Although small, some of the bugs this patch addresses were a big deal. Two different bugs caused players to lose their ability to control their characters under certain circumstances. First, when exiting a Triglav Protector on Volskaya, players occasionally had total control of their character taken away from them, either standing completely still as if permanently stunned, or forced to watch in horror as the AI steered their character for them.
In another situation, Alexstrasza could become locked out of using any of her abilities. This was caused by transitioning into or out of the Haunted Mines while under the effects of Dragonqueen. Once Dragonqueen faded, all of Alexstrasza's abilities were unable to be used. Alexstrasza's bug was particularly egregious, because if she's in Dragonqueen, she's probably in a tight scrap to want to use such an essential cooldown. Your healer losing her ability to heal in the middle of a fight is no bueno.
While those two bug fixes aren't the only adjustments in the patch, they're the most important. Losing control of your character in the middle of a match is never fun. Beyond those fixes, however, is a grand total of eight Zul'jin bug fixes and Brightwing losing the ability to heal people while in a vehicle — which she shouldn't have been able to do, anyway.
Bug Fixes
Battlegrounds
Volskaya Foundry: Fixed a bug that could cause players to lose control of their Heroes after exiting a Triglav Protector.
User Interface
Draft Mode: Fixed an issue that made enemy player profiles accessible while in draft.
Heroes, Abilities, and Talents
Alexstrasza: Canceling Dragonqueen after entering or exiting the Haunted Mines will no longer prevent Alexstrasza from casting her other Abilities.
Brightwing: Soothing Mist will no longer passively Heal nearby allies while Brightwing is piloting a Vehicle.
Zul'jin: Completing the You Want Axe? Quest using the Wrong Place Wrong Time Talent will no longer cause Twin Cleave's visual effects to disappear during its second revolution.
Zul'jin: Fixed an issue causing the Movement Speed bonus granted by Eye of Zul'jin to be lost on death.
Zul'jin: Eye of Zul'jin's Talent description will no longer incorrectly append to the Grievous Throw tooltip.
Zul'jin: No Mercy's Talent description will now correctly append to the Grievous Throw tooltip.
Zul'jin: Recklessness is no longer incorrectly categorized as a passive Talent in the Talent Pane.
Zul'jin: Voodoo Shuffle's tooltip now correctly lists a 40% reduction in Regeneration's Mana cost and cooldown, rather than 33%.
Zul'jin: Voodoo Shuffle's Talent description will now correctly append to the Regeneration tooltip.
Zul'jin: Buff icons in Zul'jin's Buff Bar will now match the order in which their associated Talents were selected.
I haven't checked, but I'm pretty sure that's the highest number of bug fixes to a single hero in one patch we've ever seen. Admittedly, most of them are fixes or changes to tooltips, but it's still a sight to behold.