The best Brawl ever comes with this week's free Hero rotation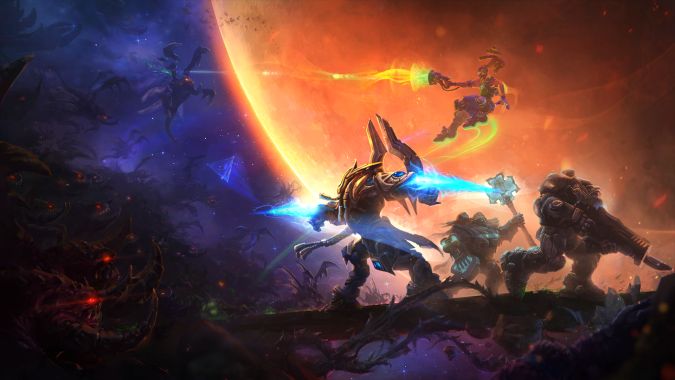 It's only Tuesday, but it's already a busy week in Heroes of the Storm. Yesterday we saw a new balance patch which hit (almost) all of the Support Heroes with some serious nerfs. Sorry, Support players, because you may find yourself struggling this week. But in better news, this week has given us what we think is the best Brawl ever: Escape from Braxis. This PVE Brawl pits your team against swarms of Zerg — and it offers some pretty great XP for just around 10 minutes of gameplay. Even if you don't dig the style, it's worth jumping in to level up a few Heroes. You have until the end of the week to participate, so jump in!
And while they aren't live yet, Blizzard has given us some more insight on the upcoming changes to Stealth, including tweaks to the game's stealthier characters. Whether you play Stealth characters or just want to be prepared for Stealth attacks, you should check it out.
And now, on to this week's rotation.
Free Hero Rotation
Raynor
Muradin
Sonya
Nazeebo
Uther
Jaina
Zul'jin
Zarya
Lunara
Leoric
Lt. Morales (Slot unlocked at Player Level 5)
Probius (Slot unlocked at Player Level 10)
Illidan (Slot unlocked at Player Level 15)
Chromie (Slot unlocked at Player Level 20)
Weekly Brawl