How do you find your perfect gaming group?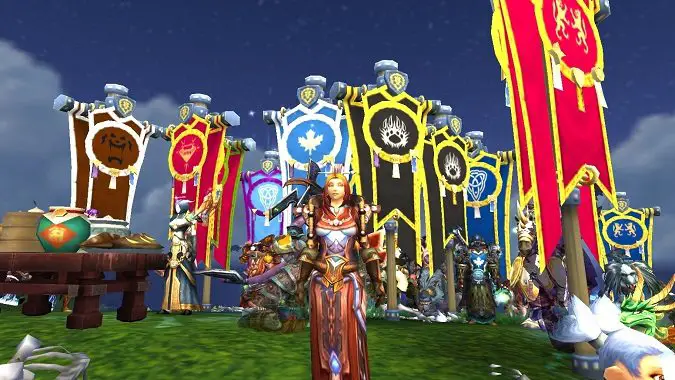 I'm of the firm opinion that multiplayer games are only as fun as the people you play them with… and that means finding the right people to play with is a big deal. Hanging out in WoW and only doing LFR and random groups makes for an acceptable gameplay experience, but not necessarily a fun one (and sometimes a truly horrible one).
But just how do you find the perfect people to play with? Over my WoW career I've spent a ton of time guild hopping, and, sometimes, trying to run my own guild. (Spoiler alert: running a guild is hard work. My efforts were never more than small affairs, though I do miss some of the friends I've lost track of after everyone moved on.) I've played in tiny casual guilds and I've played in huge invite-anyone guilds and I've played in hyper-organized competitive raiding guilds. Every guild out there is a good match for someone, but unless you land in a guild that's a good match for you, the fun factor probably won't be there. And with countless guilds, countless players, and countless playstyles, the difficulty of finding a group that's a perfect match for what you want can be tough.
And that means it's pretty easy to mire yourself with in-game misery by trying to work alongside players that aren't interested in the stuff you're interested in. You want a low-key dungeon run, but they want a hyper-efficient speed-run. You want to raid, but they want to RP (or RP while raiding, which, as any RPer knows, will slow things down at best). Unless you find your way into a group of players with the same — or at least similar — gaming goals, your favorite game can be… not so favorite anymore.
In my experience, the best way to find a good group is to ask your friends. Every guild that I've truly enjoyed and made lasting friends in has been one that was recommended to me. (My current guild, in fact, was recommended by my then-coworker Lisa Poisso, who some of you old-school WoW Insider readers will remember.) A good friend who knows you and knows what you want out of a game is often the best resource you'll find when you're hunting people to play with… as long as your friends aren't struggling with the same who-to-play-with conundrum.
So, readers, today let's help each other out. Just how do you find the right people to play games with? Or do you brave the wild winds of chance and see where random groups land you?