StarCraft 2 balance patch brings Infestors and Oracles in line, buffs Terrans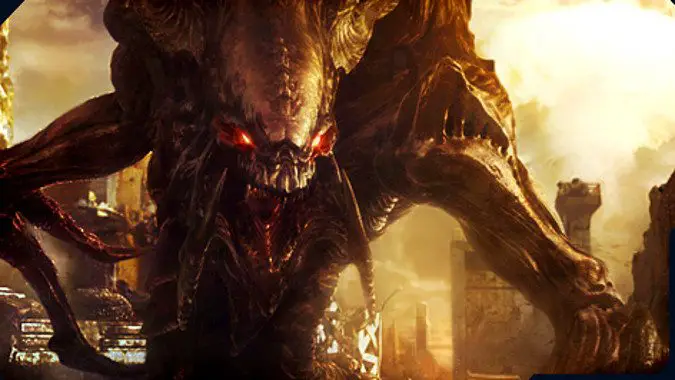 Back in October, we covered StarCraft 2's patch 3.19 launch. Now, with StarCraft 2 having gone free to play — and presumably more of you playing it — it's worth looking at recent balance changes made to the game, which nerf both Zerg and Protoss units while buffing Terran Ghost units.
Zerg Infestors will now have to come up from being burrowed to use Fungal Growth, which now has a slight reduction to its radius of effect its cast range. These changes seem like they're aimed at bringing Infestors in line with other units. At the same time, the Protoss' Oracle unit had its Pulse Beam damage reduced slightly and the build time on the Oracle was increased from 26.4 to 30.7 seconds, while Shield Battery also saw a mineral cost increase from 75 to 100 minerals. Again, these changes feel like they're being made to either bring these units into line with comparable enemy units or to possibly reduce how often these units are used, and I'd lean towards the former.
Finally, several Terran units saw changes that should encourage their use or make them more competitive against enemy units. The Steady Targeting change will make it less disastrous when it gets interrupted, encouraging a little more tactical use, while the Mineral and Vespene Gas costs on Smart Servos, Rapid Fire Launchers, Ghost, and Drilling Claws are all lower. It's interesting that whole Ghost units see a significant Mineral cost decrease from 200 to 150, their Vespene cost went from 100 to 125, unique among the changes to Terran units. All other units so affected all saw straight cost decreases. This suggests that Ghosts are simply being made more even in terms of their cost, while Smart Servos, Rapid Fire Launcher, and Drilling Claw were all seen as just too expensive overall.
The changes definitely deem to make deploying and improving Terran units easier and faster overall. But we'll see how it works out in practice. The changes are live now, so if you're playing StarCraft 2 now that it's free you can see them for yourself.
In recent weeks, we've been discussing potential changes to make after the recent major design overhaul to the game. Today, we are implementing a balance update in all regions to put the following changes into effect. Thank you for all your feedback in helping us develop these  updates. We will continue to monitor the game after these changes are in effect, and welcome your feedback.
Zerg
Infestors

Can no longer cast Fungal Growth while burrowed.
Fungal Growth radius reduced from 2.5 to 2.25.
Infested Terran cast range reduced from 9 to 7.

Overlord and Corruptors will respond more quickly to morph commands.
Protoss
Oracle

Pulsar Beam

Damage reduced from 15 (+10 Light) to 15 (+7 Light).
Pulsar Beam damage type changed from normal to spell damage.

Increase build time from 26.4 to 30.7 seconds.

Shield Battery cost increased from 75 Minerals to 100 Minerals.
Terran
Ghost's Steady Targeting will return 100% energy when interrupted.
Smart Servos cost reduced from 150 Minerals / 150 Vespene Gas to 100/100.
Rapid Fire Launchers cost reduced from 150/150 to 75/75.
Ghost cost changed from 200/100 to 150/125.
Drilling Claws cost reduced from 150/150 to 75/75.
If you're interested in the StarCraft II Balance Team's reasoning behind each our changes, take a look through some of the recent Community Feedback Updates for more information!
As always, we appreciate all the feedback we've received from the community. Your feedback and playtesting helped shape this update, and we hope you'll continue to participate in future balance discussions. Until next time, we hope you enjoy these changes!