What is the ideal "Tourist Mode" for WoW raiding?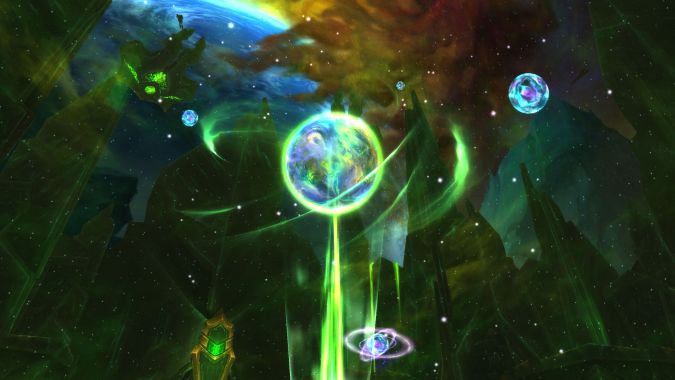 Antorus released this week, and with it, the much-anticipated finale cinematic that occurs after you beat the final encounter. It's hard to discuss the cinematic in too much detail without spoiling anything, so I'll just leave it at, "It's pretty rad." (Seriously, though, it's really dang cool!)
Of note (no spoilers) the events of the Antorus finale are heavily contextualized by the raid, probably more than they've ever been.

— Terran Justice Gregory (@TerranGregory) November 28, 2017
However, shortly after the cinematic made the rounds, In-game Cinematic Project Director Terran Gregory tweeted the above. This led to a surprisingly — okay, I guess I can't be too surprised — heated discussion of when LFR difficulty should be available, and what sorts of alternatives could exist for those who wish to see the cinematic in "proper" context.
The thinking behind all this is that LFR's final difficulty won't release until January — and that's a heck of a lot of time to spend avoiding spoilers. Anyone who truly does only play LFR to see the story will have to wait well over a month before seeing the cinematic within the right context. And since that's the case, it was argued, is LFR truly a "tourist mode"?
Now, I certainly empathize with both sides here. As a raider, I would honestly feel a bit cheated if the entirety of the raid's content, NPC dialog and all, could be seen the week of release without even requiring a full raid team to see it all. As a lover of story, I can see how it sucks not being able to see the context for a cinematic that's almost assuredly going to be discussed with reckless abandon.
One suggestion was a "Scenario Mode" that allowed players to experience everything in the raid, sans gear and fighting, almost as if they were watching everything unfold from a bird's-eye view. It's not the first I've heard this suggested, and it likely won't be the last. However, it does then raise the question of when a good time to release such a thing would be.
Do you release it alongside the raid/cinematic so that everything has context at the same time? Do you wait a week to still reward raiders who can clear Normal before then? It's a tricky line to walk.
So, readers, what's your ideal "tourist mode" for WoW raids, and what does its release schedule look like? Sound off below, and please, keep it civil — we're all working together for a solution here, after all.