Do you prefer big changes to be made gradually or all at once?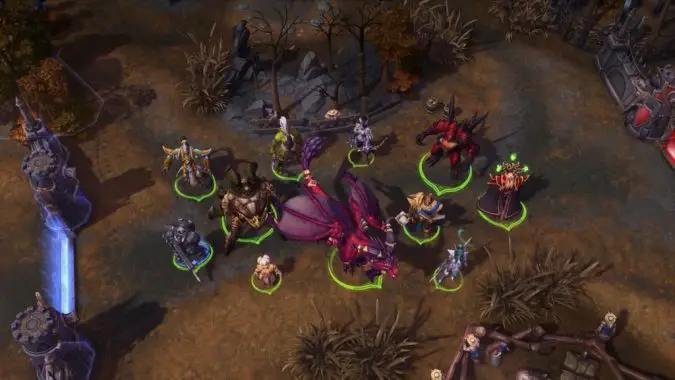 Recently, the Heroes of the Storm team surprised players with a regular ol' patch that turned out to be anything but. The patch hadn't even been announced by the Heroes team on Twitter before it caught the eye of players and began sending waves throughout the community. The reason? Support nerfs. Support nerfs left and right, up and down, and all directions in between.
And while the notes initially shocked players due to a lack of any sort of Developer Insights — something the Heroes team is usually pretty good about — it didn't take long for said insights to be posted, along with a follow-up Q&A two days later. One of the main reasons for the Support nerfs is so the double-Support meta stops being so prevalent, which is what a lot of folks expected even before the insights went out. Another reason, however, was so the team could gather data before the massive 2018 update that will see major changes to map mechanics, tower power, and stealth heroes.
It makes sense when you think about it — gather the Support data in a vacuum so the team has a baseline for adjustments in the future. But at the same time, I can't help but feel like the 2018 update is just going to mean all the Support changes we'll have gotten used to over the next month or so will go out the window. Granted, maybe the Support changes won't have to be all that crazy to match the new 2018 meta, but I'm doubtful.
Therein lies the focus of today's discussion: Do you like it when Blizzard makes all the major, sweeping changes at once, or do you prefer those changes to be done more gradually? I certainly get it from a design perspective — this is almost assuredly the "right" route to go in terms of Support nerfs — but, again, I still can't help but feel like it might feel better to get used to the Support nerfs alongside the 2018 update.
At least that way, we'd have everything change at once, deal with any adjustments that need to be made, and move on. But perhaps I'm alone in this thinking. How do you feel about the speed at which changes are made? It doesn't have to even strictly relate to Heroes — Yogg knows it's not Blizzard's only game to follow this design philosophy. Let us know in the comments!