How would you streamline old World of Warcraft raids?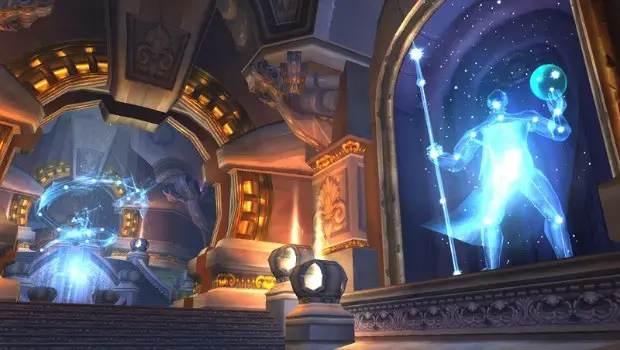 In World of Warcraft's upcoming patch 7.3.5, Blizzard has decided to expand the Wrath of the Lich King Timewalking event to include everyone's favorite raid, Ulduar. While this is not the first instance of a raid being made available for Timewalking, it is the first time the original version of the raid will be changed as a result. What do I mean by that?
On the patch 7.3.5 PTR, the non-Timewalking version of the raid has one difficulty: Normal. There is no longer a difference between the 10-man version of Ulduar and the 25-man version of Ulduar. As a result, bosses appear to drop gear from both versions of the original raid, and all of the 10- and 25-man versions of each achievement have been condensed into one. Yes, this does mean the Glory of the Ulduar Raider achievement now rewards both Proto-Drake mounts.
Seeing these changes got me thinking about a few things. For starters, thank Yogg I don't have to think about setting my Ulduar raid to the right difficulty before zoning in now. Secondly, does this mean I'll be getting more loot, or will I just have reduced odds for any given item? Finally — and most important to me — will Blizzard expand this to other old raids?
Not all raids are as bad as, say, Trial of the Crusader — which has four difficulties and three different item-level tiers — but I still wouldn't mind seeing things streamlined across the board. Personally, my ideal solution is to have one difficulty for all old raids and to compensate for this by slightly increasing the number of drops from each boss. At the very least, I'd like to have 10- and 25-man difficulties removed in favor of Normal and Heroic.
Of course, there are consequences to everything, and I'm sure I'm not realizing some of them here. I didn't even have a chance to talk about how this might affect guilds dedicated to running older content at the appropriate level. All the same, I want to know what your ideal streamlining of old raids is. One difficulty? Two difficulties? More loot or the same? Or do you not even want Blizzard to touch anything?