Jeff Kaplan reminds players he won't stand for toxicity any longer, wrecks forum troll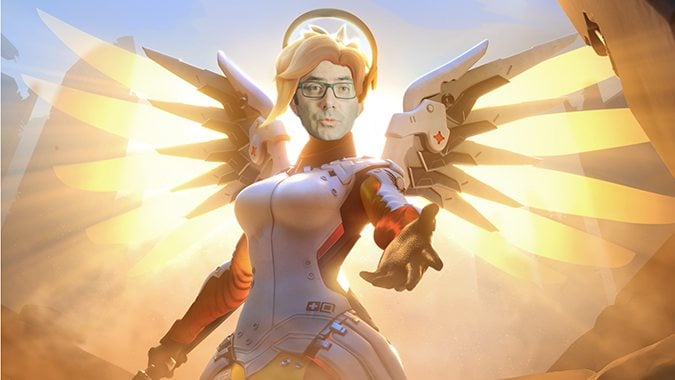 Since its launch, Overwatch has been plagued with toxicity, and the developers know it. They've implemented a variety of measures in an attempt to address the problem, have an internal strike team dedicated to combating toxicity, and have begun updating players in-game when their reports have resulted in action taken against the offending account. Game Director Jeff Kaplan has spoken on the topic previously, but this week, he took a more direct approach to the problem: calling out a player on their forums who claimed to have been banned repeatedly due to being reported by people who didn't like him playing Torbjorn.
Kaplan shed some light on the subject, and I think it's best to let his post speak for itself:
CosmicGhost,
You have over 220 reports for harassment. Looking at your chat logs, these reports are verified. Here are some examples:
now im dont give a [expletive]
they can [expletive] my [expletive]too
you deranged addicted nerd
and this community is ignorant and insane
im the reason for anything good
good morning you sad sad dumb generation
LONG WALK FOR A PILE OF [expletive]
Plus you continually accuse other players of hacking — we're seeing this in a significant percentage of your games played. The players you are accusing are not hacking, they are just performing at a high level.
Also, you repeatedly spam lines such as:
TOrbrbrbrbBrbrbrBrBrBRBBRBRBRBRbRBRBRbRB
Our community has made it clear to us that Toxicity is one of the top issues that needs to be addressed in this game. As a result, we're getting stricter and that means people are going to get suspended and banned for poor behavior. You've fallen into that category.
Sometimes, schadenfreude is a wonderful thing.
In all seriousness, navigating what is or is not an appropriate response in these situations is tough. Often, calling out one of your customers — even if they're behaving poorly — is viewed as unprofessional at best, and a PR disaster at worst. However, in cases like this one, it might be the only viable response. Not only is this customer toxic enough to have received multiple bans for disrupting other players with their poor behavior, but this customer is making false claims about Blizzard's customer service in general.
CosmicGhost is, no doubt, abundantly aware of their own poor behavior. By taking to the forums and manufacturing a silly excuse for their bans, it causes Blizzard's customer service to look foolish and negligent. Without a response, it's entirely possible numerous forum posters would accept it as truth, thus eroding faith in Blizzard's ability to moderate their game. It also allows a disruptive individual to be disruptive in a whole new way, even if it doesn't include direct insults or slurs.
When Overwatch is specifically campaigning against poor behavior in its community, responding to a situation like this might be the only right choice to make. Players don't suddenly behave themselves on their own when they're met with silence.
TL;DR: Wrestle with Jeff, prepare for death.