The Queue: New Blizzard Watch features, BfA beta invites, holidays, and dungeons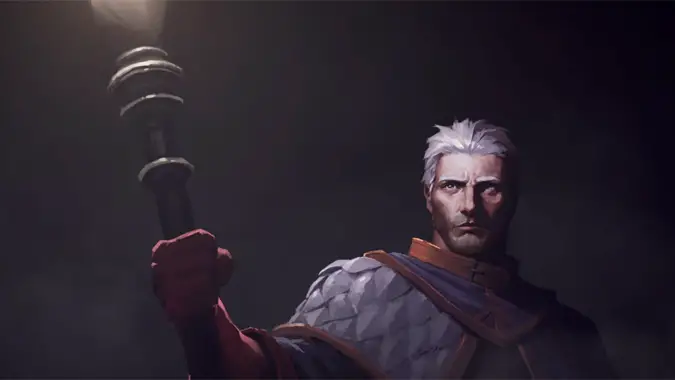 Happy Monday! Let's begin with The Queue.
---
YOU MIGHT BE WONDERING…
What's with the new login buttons?
You can now login to access your supporter benefits right on the site. We've integrated ourselves with Patreon and PayPal to allow for this.  When you log in you'll see the sidebar change to show you how to access all your benefits.
Patreon is still our preferred method of support — despite their antics last week, we get the most bang for your support from them. However PayPal is just fine too. We're also open to adding additional services as things process; we're going to monitor this tech space a lot more closely than we have been after Patreon's disturbing actions this month.
Because of the way that we're integrating with PayPal (for now), it may take up to 48 hours for your benefits to become active if you support us in that method. If you choose Patreon, your benefits will be accessible right away.
This change also means that we won't be posting stuff on Patreon any more. All supporter content will be posted here, including early access to podcasts and the extra supporter-only content we produce.
As a note, one of our community members discovered that some dev API credentials were inadvertently disclosed throughout the weekend during this feature's development and testing. At no point was any of your data at risk. To be extra safe, I checked access logs and no one but myself used these; and I also reset all API keys across the board that are used on Blizzard Watch. I want to do this in full disclosure, and to show appreciation that we have an active community looking out for its own best interests.
---
GENDOU ASKED:
Q4Q: When do you expect to see the first wave of BfA Beta invites?
There's some rumors that an alpha is on the horizon — and that should be of a surprise to no one. Of course it'd be getting spun up now if they're going to release it in 2018; there's no way it'd not be started now — which is why I don't consider this "omg huge news everyone!11!1!!". And it's really just a rumor.
As far as when invites for that, or a beta, could go out, taking a look at the calendar tells us it won't appear anytime in the next few weeks at least. The holidays are not the time to do these kinds of things; ever. The earliest anything could happen would be a week or two into January, and I really doubt that we'd see anything then.
Consider too that there wasn't much playable at BlizzCon compared to other expansions. That leads me to believe things are a bit further down the road.
---
COREY ASKED:
Q4tQ: What real world event do you find odd that hasn't been put into any Blizzard games?
I think there's a lot to be said that Blizzard has its bases covered with American holidays. I'd like to see some international ones make it in though. It can be tricky from a cultural diversity perspective and wanting to be respectful and done in the "Warcraft" way, but I think it's doable. For example, I think it'd be great for Holi to made into something WoW — would love to see color bombs going off and putting everyone in brightly colored masks.
Now, can I rant a moment about WoW holidays in general? I'll leave this a short rant and expand on it later in an editorial; but they all need to be scrapped and redone. I never care about them anymore; rarely does a new reward attract my attention. Moreso some of the achievements, like the PvP flag one, is just something I'm never going to waste my time attempting (it's literally the only ting preventing me from having all the achievements, too).
Yeah… more on this later. I don't want to turn The Queue into a fest about … festivals … but I think there's more to be said here.
---
PIDA ASKED:
Been queuing for random heroics for essences since raid launch. I've only ever gotten post 7.1 dungeons. Anyone else experiencing the same?
Interesting. I'm highlighting in here because I think it's a curious question and I'd like to know if others are experiencing it. I've gotten more of the new heroics, it seems, but I'm still getting plenty of launch heroics as well.
Granted I don't run them every day; but I do still do a few a week.
Also as a note, if you want an easy way to get the essences, the daily emissary quests seem to be the best for me.